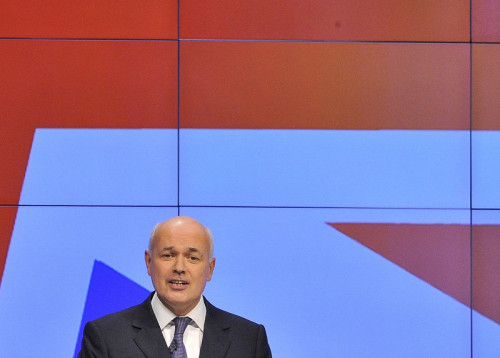 Ian Duncan Smith: UK Has Been 'Ghettoised'

Iain Duncan Smith is expected to address the issue of "welfare ghettos" revealed by television programmes such as Channel 4's Benefits Street. After a Bank of England report suggested benefits restrictions are forcing people back into work, Duncan Smith will claim the Coalition's reforms will "make Britain great again". He will give the speech today, to mark the 10th anniversary of the formation of the Centre for Social Justice thinktank. Duncan Smith, the Work and Pensions Secretary, will say: "With income inequality under Labour the worst for a generation, whilst the middle-class majority were aware of the problems in poor communities, they remained largely unaware of the true nature of life on some of our estates." He will add that the problems in the UK have been "ghettoised as though they were a different country."
London Women Charged With Syria Terrorist Threat
Scotland Yard say two women from London have been charged with alleged terrorism offences. Amal Elwahabi, 27, and Nawal Msaad, 26, reportedly attempted to make money available for terrorist activity in Syria. Ms Msaad was arrested at an address in north-west London last Thursday. Ms Elwahabi was arrested on the same day, when she tried to board a flight at Heathrow Airport. The police released a statement, asserting that the women "jointly entered into or became concerned in an arrangement as a result of which money was made available or was to made available to another, and they know or had reasonable cause to suspect that it would or may be used for the purposes of terrorism."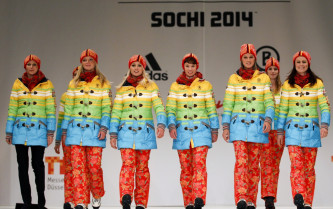 Sochi Olympics Teams Face Terror Threats
Various countries say their Olympic teams have received terrorist threats ahead of the Winter Olympics in Russia. Britain, Germany, Hungary and Italy are among those whose committees have had threatening emails. Statements suggest that some of the teams may have received the same message, warning of attacks against competitors or delegates if they travel to Sochi. However, the International Olympic Committee and the British Olympic Association have said the messages are "not credible".
Gardener on Trial for GBH For Attacking Burglars
A man who attacked two burglars who raided his home at night was arrested for defending his property, a court heard. Andrew Woodhouse, a landscape gardener, was on trial at Cardiff Crown Court for inflicting grievous bodily harm on the two intruders – whom he caught stealing diesel from his business in Merthyr Tydfil, Glamorgan last year. The jury were told how Woodhouse used a fence post as a weapon against the two men and held them until the police came. However, it was Woodhouse who was arrested, for using excessive force against the raiders. They have both been fined £75, but Woodhouse could face a life sentence if he is found guilty.
Celebrity Big Brother Faked?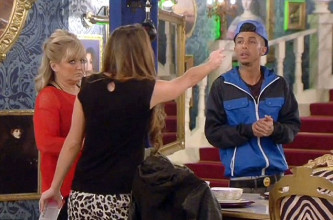 A crew member prompting contestants during a task was spotted in the Big Brother house, which has led viewers to question the authenticity of the programme. It was believed that the contestants in Big Brother and Celebrity Big Brother had no contact with the outside world. However, one viewer saw a production staff member holding up cue cards for the participants during Big Brother's Bit On The Side. A Big Brother spokesman told the MailOnline: "Sometimes members of the task team enter the Big Brother house but they do not communicate with housemates."
Ghost ship in North Atlantic Could Head to Britain
A ghost ship, whose crew is comprised solely of rats, is feared to be on a path towards the UK. The cruise ship Lyubov Orlova has been adrift in the North Atlantic for the last year, after it was cut loose off the coast of Canada. It was built 40 years ago in the Soviet Union and is 400ft long. The only crew aboard the vessel are rats, who have been forced into cannibalism to survive. Authorities and salvage hunters are searching the sea for the ship, which experts believe is still afloat because its life-raft transmitters have not been activated. Its exact location is still unknown.