The man who saw Stephen Lawrence murdered by knife-wielding racists wants to be mayor of the inner-city borough of Lewisham and has vowed to take on knife gangs if he wins.
Duwayne Brooks, 38, was with Lawrence when he was stabbed to death by a gang in 1993.
The landmark case shocked the nation and triggered police reform after bungling officers failed to jail his killers for nearly 20 years.
Now Mr Brooks has told residents in the borough of Lewisham in south London that he will get tough with gangs on the streets. That would involved turning whole families out of their homes if a member of the household was involved in gangs.
The LIberal Democrat coucillor said tackling the borough's gang problem as "easy-peasy".
Suspected members of gangs would be sent a letter from Brooks after his election win, he revealed.
He said: "My aim is to ensure no parent has to get that dreaded phone call saying your child has been stabbed or caught in crossfire.
"Gang members will be told to come and see me," he said. "There will be two choices. One will be to engage and come on board and follow me to help make Lewisham a safer place. Or, if you want to continue in this gang stuff, then I'll get rid of you and your family."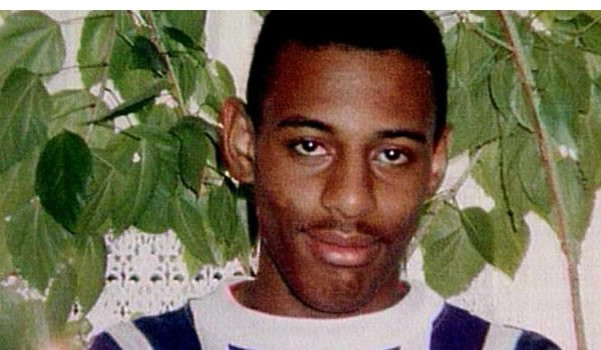 Mr Brooks was 18-years-old when he and Lawrence were ambushed by a racist mob in Eltham, south east London, while standing at a bus stop.
Brooks fled the scene and turned round to see Stephen fall to the ground after running around 200 metres from the gang.
Brooks,38, wept in court at the trial of killers Gary Dobson and David Norris. He told the jury at the Old Bailey trial: "Blood was streaming out around his neck and through his jacket. He said one more time "Duwayne" and his voice was funny and he fell at that tree."
Dobson and Norris were found guilty of killing Lawrence, a promising student, and sentenced to 14 and 15 years jail respectively. A subsequent appeal failed.
Justice came 16 years after the collapse of private prosecution against the suspected killers, after Brooks' eveidence was ruled unreliable and inadmissible.