Lawsuit accusing Twitter of supporting Isis dismissed by California district court
The judge rules that service providers enjoy protection under the Communications Decency Act.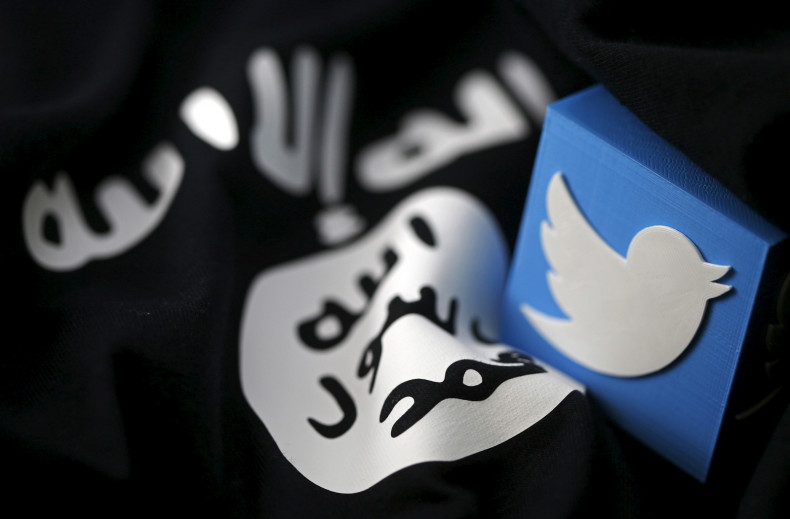 Twitter cannot be held legally responsible for the Islamic State's (Isis) hateful rhetoric and activities on its network, a federal judge in San Francisco ruled on Wednesday (10 August). Filed in January, the lawsuit was brought by the widows of two US government defence contractors, Lloyd "Carl" Fields Jr and James Damon Creach, who were killed in a shooting attack in Amman, Jordan, in November last year claimed by the IS. The lawsuit alleged that Twitter helped contribute to their deaths by allowing the terrorist organisation to use the platform to spread its hate-filled propaganda, attract new recruits and raise funds for the group.
"Without Twitter, the explosive growth of Isis over the last few years into the most-feared terrorist group in the world would not have been possible," the lawsuit stated. It also named Anwar Abu Zaid as the lone gunman.
Although the lawsuit did not claim that IS used Twitter to recruit or communicate with Abu Zaid, or use the platform to "plan, carry out, or raise funds for the attack", it did claim that Twitter provided "material support to Isis".
However, US District Judge WIlliam H Orrick agreed with the social media network saying that the company cannot be held liable due to the Communications Decency Act which protects service providers that offer third parties' a platform for speech, but do not create the content themselves.
"As horrific as these deaths were, under the CDA Twitter cannot be treated as a publisher or speaker of Isis' hateful rhetoric and is not liable under the facts alleged," Judge Orrick wrote.
The plaintiffs have been given the option to amend and refile the lawsuit.
"Apart from the private nature of Direct Messaging, plaintiffs identify no other way in which their Direct Messaging theory seeks to treat Twitter as anything other than a publisher of information provided by another information content provider," the ruling reads.
It also called the link between Twitter and Isis attacks "tenuous at best" and noted that Twitter's Direct Messaging capabilities' private nature "does not remove the transmission of such messages from the scope of publishing activity under section 230(c)(1)".
Social media networks have come under heat of late with critics slamming the companies for not doing enough to prevent and stop terrorist organisations from using their sites to spread propaganda and conduct their activities online.
Last month, the families of Israeli and American victims killed in Palestinian militant attacks in Israel, the West Bank and Jerusalem sought $1bn (£765m) in damages from Facebook, claiming the company had violated anti-terror laws and knowingly allowed terrorist group Hamas to use its site to operate.
In June, the father of one of the US victims killed in the horrific Paris attacks in November filed a lawsuit against Facebook, Google and Twitter alleging that they too provide "material support" to Isis.
Late last year, President Barack Obama urged Silicon Valley firms to work closely with US law enforcement authorities to prevent terrorists from using their sites, social media and encryption technologies to incite and carry out acts of violence. Twitter responded by suspending about 125,000 accounts linked to terror organisations for "threatening or promoting terrorist acts".
"While we believe the lawsuit is without merit, we are deeply saddened to hear of this family's terrible loss," said a Twitter spokesman after Lloyds' complaint was filed earlier this year. "Violent threats and the promotion of terrorism deserve no place on Twitter and, like other social networks, our rules make that clear."