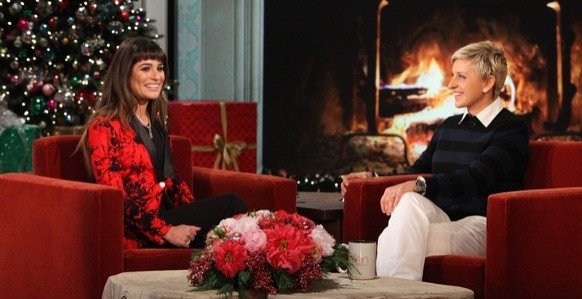 Glee star Lea Michelle has admitted she is still struggling to come to terms with the loss of her co-star and partner, Cory Monteith.
Best known for his role as Finn Hudson on the Fox TV show, Monteith died in July, as a result of a toxic combination of heroin and alcohol. His body was found in a hotel room in Vancouver. He was 31.
Michelle began working alongside the Canadian actor in 2008, when they were cast as love interests on the popular American teen, musical series.
They became a couple in late 2011 and remained in a committed relationship until his death in July 2013.
Appearing on the Ellen DeGeneres show for her first interview since Monteith's death, the 27-year-old spoke candidly about her loss. "I really feel like I'm still trying to figure out all of this," she said.
"It's been only a few months, but my mom has experienced a lot of loss in her life and she told me at one point, she said, there is an empowerment that comes with grief, at some point you find it.
"It's very hard, but you will find it and I think at a certain point you can choose to sort of fall from this or you can choose to rise.
"And that's what I'm just trying to do, my best for him, because I know that that's what he would have wanted, and to just do my best and to hopefully make something positive for where I go in the rest of my life."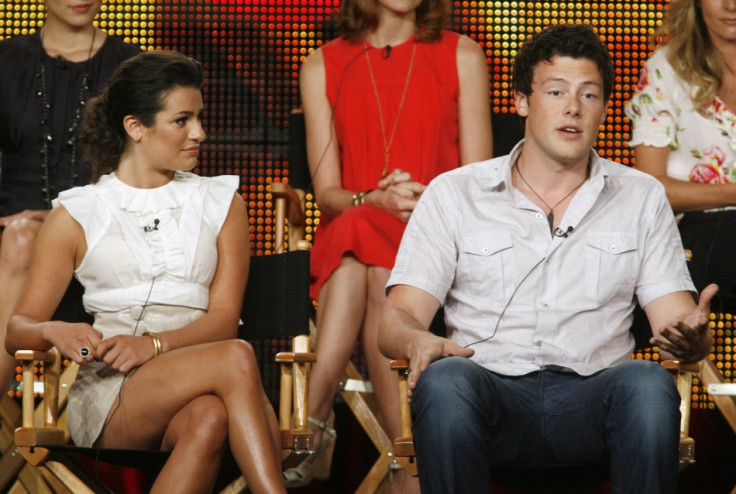 The actress revealed she felt like the "luckiest girl in the world" to be dating Cory, who was also her on screen love.
Reminiscing about Monteith's appearance on the Ellen show, when he first publicly spoke of his relationship with Michelle, she said: "It's one of my favourite memories. I remember when he came home that night he kind of puffed out his chest and he was like, 'I talked about you on Ellen today.' "
"I was so happy. He's such a private person and I literally lived everyday of my life feeling like the luckiest girl in the whole world," she added.
"I just thought he was the greatest man and so at that moment, that memory, it means so much to me."
The Fox star performed the track Cannonball, from her debut album, Louder, which she credited with helping her though her time of grief.
"The minute I heard the song, I had a physical reaction to it," she told MTV. "For me, it's been my strength. I listen to it every day. I know it was brought into my life for a reason. It's really been so helpful for me and I hope it's the same for other people as it's been for me."
"If You Say So" and "You're Mine," are also dedicated to Monteith.