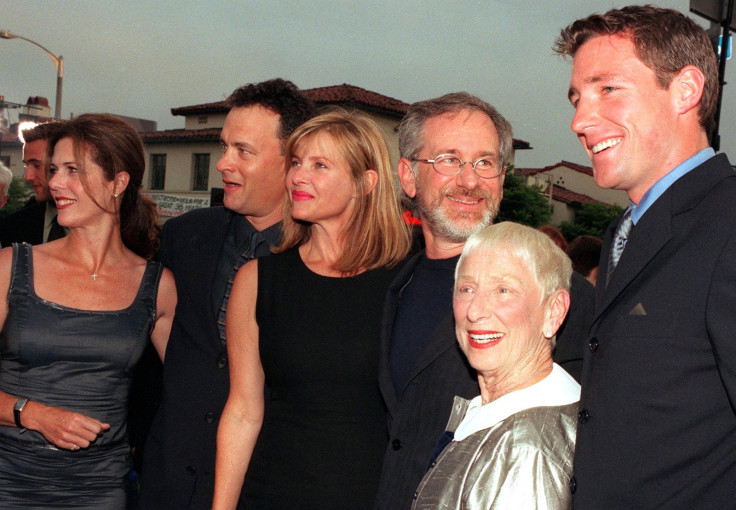 Leah Adler, the mother of legendary filmmaker Steven Spielberg has died. The kosher restaurant owner, who was effectionally known as his "lucky charm" passed away on 21 February at her Los Angeles home surrounded by her children aged 97.
Amblin Partners, a spokesperson for the Spielberg's production company, broke the news of her death with her family adding in a statement that she will be "best remembered for her deep, limitless love for the people around her.
"Always rooting for the underdog and taking care of others, she had the unique ability to make each and every person she met feel like they were the centre of the universe.
"Leah marched to the beat of her own drum, always being true to herself and never letting social norms define who she was or what she would accomplish."
Known as Lee Lee to her family and friends, Adler was born in Cincinnati, where she studied music at the city's Music Conservatory and earned a degree in home economics at the University of Cincinnati.
After meeting electrical engineer Arnold Meyer Spielberg, the pair tied the know in 1945 and later welcomed four children – Steven, Anne, Sue and Nancy. Following the couple's divorce, she remarried Bernie Adler in 1967 and the couple and relocated to Los Angeles to open a kosher restaurant called The Milky Way.
Spielberg paid a touching tribute to his mother during his acceptance speech for Best Director at 1994 Academy Awards, calling her "my lucky charm."
Adler is survived by her four children, 11 grandchildren and five great-grandchildren.