Leaked Avengers 4 on-set images may reveal which superheroes survive Thanos' wrath in Infinity War
Avengers 4 hits theaters on 3 May, 2019.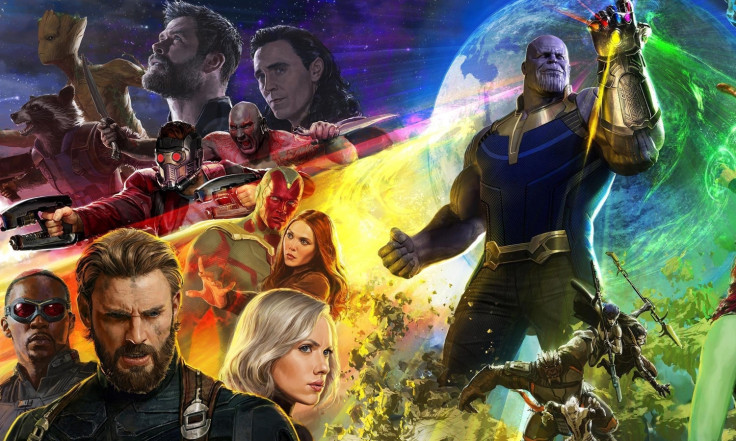 Fans are still waiting for the trailer of Avengers: Infinity War with bated breath while directors Anthony and Joe Russo continue to troll them. What's more – a series of images from the set of Avengers 4 recently surfaced on the internet, sparking various fan theories about which Avengers will likely survive the fury of the Mad Titan Thanos.
Speculations are abuzz that during their biggest-ever battle with Thanos, the Avengers might suffer heavy causality before they head toward the fourth sequel in Marvel's superhero assemble film. Just Jared has shared a series of on-set images from the highly anticipated live action film featuring a handful of lead actors.
Warning: The article contains spoilers from Avengers 4
The images have led many fans to speculate that a few fighters, who survive the wrath of the Galactic villain, will re-gather their strength and destroy him in Infinity War part II. The paparazzi images captured Thor (Chris Hemsworth), Iron Man (Robert Downey Jr.), a stand-in for Loki (Tom Hiddleston) and Hulk (Mark Ruffalo). Click here to see the images.
The leaked photos tease two different possible scenes, including a flashback to The Avengers as Thor was seen rocking his classic long hair rather than his latest look in Ragnarok. The pictures remind fans of the ending scene from the first superhero assemble film where Loki was defeated by the Avengers.
In another set of images, Tony Stark is trying to have a conversation with an angry Hulk. Last week, Downey Jr. playfully confirmed Tony Stark aka Iron Man's return in the upcoming film. Chris Evan's Steve Rogers (Captain America), Scarlett Johansson's Natasha Romanoff (Black Widow), and Paul Rudd's Scott Lang (Ant-Man) are also expected to appear in the sequel.
In the third sequel of the Marvel superhero film, the Avengers and their allies will continue their efforts to protect the world from "threats too large for any one hero to handle".
The Mad Titan is trying to collect all six Infinity Stones, which if assembled together, will help him wield unimaginable power on the universe. Will Iron Man, Captain America and their friends destroy Thanos? The question will be answered on 4 May, 2018 with the films premiere. Avengers 4 hits theaters 3 May, 2019.