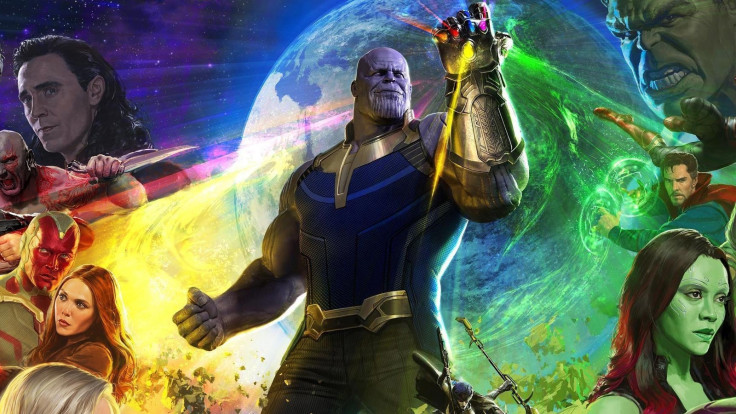 Mad Titan Thanos is all set to spread darkness on Earth in Infinity War and the Avengers are bracing themselves for the worse. But it appears Tony Stark's alter ego Iron Man will have a little bit of lady luck on his side with the return of Pepper Potts in his life.
In a recent Instagram post, Robert Downey Jr. surprised his fans by sharing an on set image featuring Gwyneth Paltrow and Jon Favreau. With the picture, he confirmed the reunion of Tony and Pepper in the highly anticipated superhero-assemble film.
Infinity Trinity ... #infinitywar and street cred @jimmy_rich represent @marvelstudios and @therealstanlee," the 52-year-old actor captioned the image which has since intrigued his 16 million fans.
In the picture, the trio is all decked up in their movie costumes as they pose for the camera while on the sets of the Marvel film at Piedmont Park in Atlanta, Georgia.
Paltrow appeared casual in a sweat shirt while Favreau looked dapper in his Happy Hogan suit. The clean ambience of the image does not hit at an imminent danger on earth and many assume that the particular scene must have been filmed before Thanos hit Earth.
Marvel fans were ecstatic soon after the photo was shared by Downey Jr. They have come up with theories on how the plot will be handled in the third Avengers sequel.
"If near the end of #InfinityWar Tony gets into trouble and then pepper in her rescue suit saves him and then fly's away leaving Tony in awe," one fan speculated. "What if infinity war is the last time we get to see Tony, pepper, and happy together as a trio," added another.
Some MCU fans assume that Tony will get stronger in his fight against the Mad Titan. "I'm so happy (ha pun) that Happy and Pepper are gonna be in Infinity War! Tony needs his friends who've always cared about him" the fan tweeted.
"Tony is going to survive infinity war YES, so is his relationship with Pepper," a social media user tweeted.
Paltrow's character pepper has appeared in the three standalone Iron man series and the first Avengers film as the CEO of Stark Industries and Tony's girlfriend. She also made a cameo in the latest Marvel film Spider-Man: Homecoming.