While the first trailer for Avengers: Infinity War is yet to be released, footage from the much-anticipated Marvel blockbuster has made its way online, making the wait even harder to bear for Marvel fans.
Leaked online by Ascended Ancient, the footage is brief, but still worthy of a frenzy as it hints at some major action involving Captain America, Black Widow and Falcon.
In the footage we see the trio of Avengers putting up a fight against the villainous Proxima Midnight: Thanos' daughter.
According to Comic Book, when Falcon attacks the cosmic super villain, Chris Evans' superhero jumps in between to catch her deadly spear.
Asides the fight scene, snapshots from the leaked footage also reveal a rugged Steve Rodgers, donning a face full of beard. Considering the dramatic events of the last crossover, Captain America: Civil War - it is quite possible that the Avenger is still battling darkness when the team reunites for Infinity War.
Meanwhile, Scarlet Johansson-played Black Widow also seems to be up and about in some of the clips, as she is seen blowing up a vehicle. Fans can also expect glimpses of the Vision and the Scarlet Witch, who clearly have something cooking between them.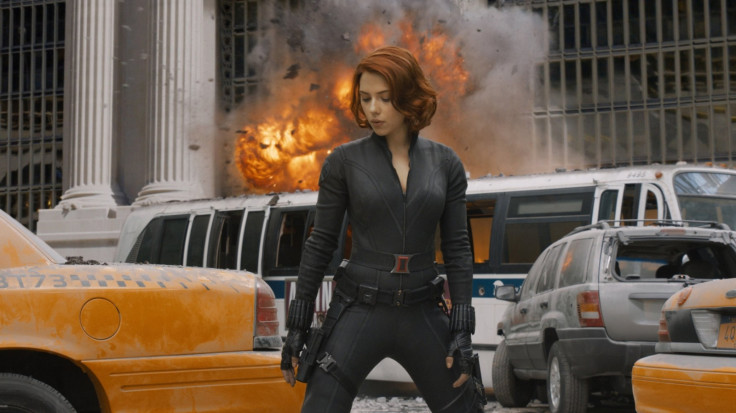 Most importantly, though, the leaked materials seem to confirm the return of a long-rumoured character into the mix - The Collector starring Benicio del Toro.
In his hunt for all the six infinity stones, Thanos appears to have stopped by the Collector's museum in the leaked scene, to find out the whereabouts of the reality stone. But when the mad titan tries to physically assault the Collector into giving out the information, he seems to have a brush with The Guardians of the Galaxy.
However, glimpses of Thanos are not clearly shown in the footage.
Nevertheless, it's a still a long way for the titan, who is hunting for all the infinity stones. Apart from the reality stone, there is Vision's Mind Stone, the Tesseract (which some believe to be with Loki), Doctor Strange's Time Stone, the Orb and the Soul Stone.
Avengers: Infinity War releases in 2018 on 27 April in the UK and on 4 May in the US.