Hurricane Irma continues to leave a trail of death and destruction as it skimmed past the north of the Dominican Republic and headed towards Turks and Caicos, Cuba and the Bahamas. At least 13 people have been killed by the devastating storm.
The Category 5 storm, which had maximum sustained winds of 175mph, moved past the northern coast of Puerto Rico and over the Dominican Republic and Haiti, ABC News reported.
Although wind speeds have dropped slightly, the National Weather Service said it expects Irma to "remain a powerful Category 4 or 5 hurricane during the next couple of days".
Irma was around 40 miles (64km) away from Grand Turk Island, the capital of Turks and Caicos, on Thursday (7 September) evening. According to the National Weather Service, the storm is expected to hit the tropical archipelago by Thursday night.
The islands, along with the Bahamas, could get 8 to 12 inches of rain, with up to 20 inches in some areas through Saturday (9 September). A storm surge could potentially raise water levels up to 20 feet above ground in Turks and Caicos.
The National Weather Service said that storm surge could also push up to five feet of water on the northern coast of the Dominican Republic.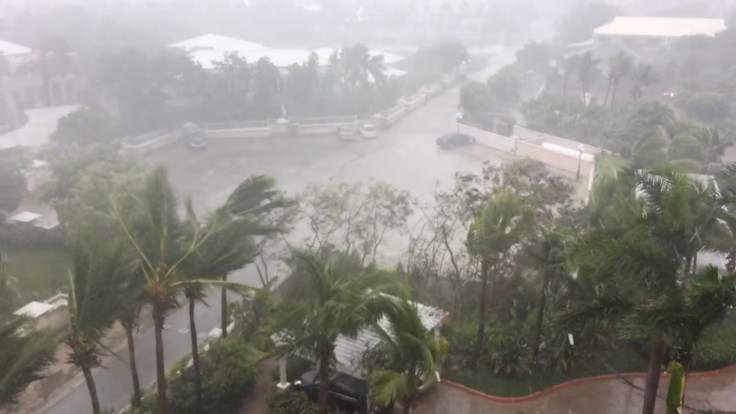 Florida prepares for the worst
Irma is projected to reach central Bahamas by Friday (8 September) and make landfall in Florida, near Miami, on Sunday (10 September)as a Category 4 storm, ABC News reported.
"It has become more likely that Irma will make landfall in southern Florida as a dangerous major hurricane, and bring life-threatening storm surge and wind impacts to much of the state," the National Hurricane Center said.
Florida Governor Rick Scott declared a statewide emergency earlier this week and warned that the "massive storm" could be worse than Hurricane Andrew, which wrecked havoc on the state 25 years ago.
"I want everybody to understand the importance of this. This is bigger than Andrew," Scott told ABC News' Good Morning America co-anchor Robin Roberts. "This could be worse."
On Thursday, Scott urged residents on the state's east and west coast to be ready to evacuate and to listen to warnings from local officials. The governor warned that Irma could bring "life threatening" destruction to the Sunshine State, including storm surge reaching up to 10 feet above ground.
"This could impact any part of our state," Scott said in a press conference. "We'll be doing evacuations, but everybody's got to listen."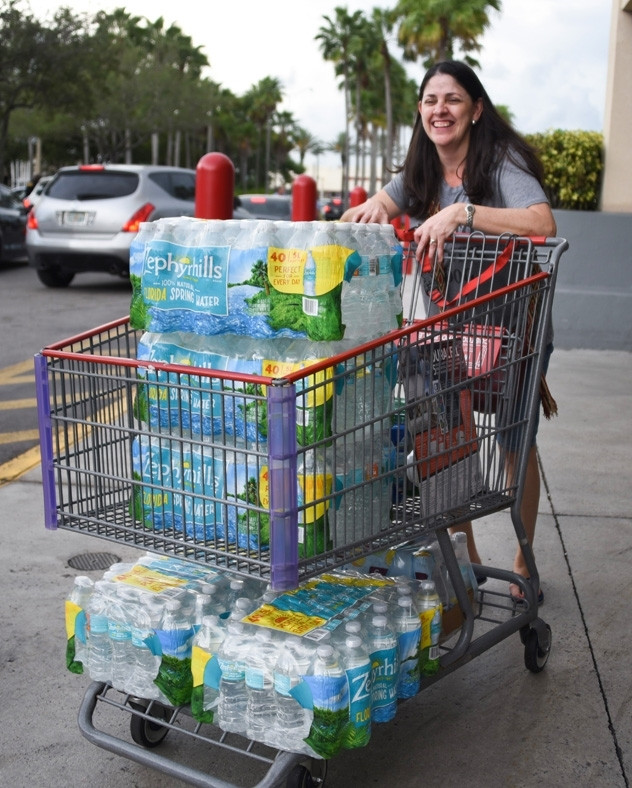 According to ABC News, mandatory evacuations have been ordered through several Florida counties. By Thursday, around 650,000 people were asked to evacuate Miami-Dade County, the southeastern-most county on the US mainland with more than 2.7 million people.
CNN meteorologist Tom Sater said the hurricane center's forecast moved the most likely path of the eye of the storm to Florida's west coast in its 5pm ET advisory.
"It looks like it's shifting, even though it may be just 20 miles, it puts Miami right in the worst possible position," he said. "Because when you look at the formidable storm, the strongest winds, the strongest storm surge, the bands of heavy rain are always in that north, northeastern quadrant."
Florida is not alone in ordering evacuations, CNN reported that Georgia is also ordering coastal evacuations. Georgia Governor Nathan Deal ordered residents in Savannah and everywhere along the coast east of Interstate 95 to leave.