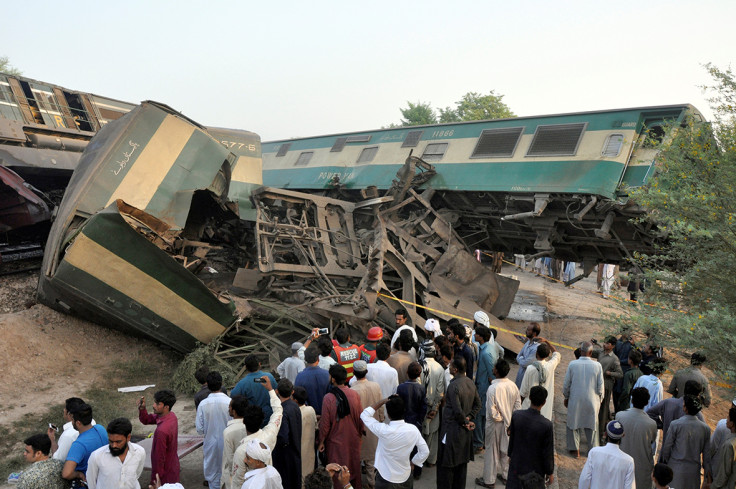 At least six people were killed and more than 150 injured when a passenger train collided with a goods train on Wednesday (14 September) night in Multan, Pakistan. Rescue officials said many of the injured were given first aid on the spot, but several others had to be rushed to nearby hospitals.
The accident involved the Awami Express, which was headed to Karachi from Peshawar. The train hit a freight train standing on the tracks at Buch Railway Station near Multan.
Railway official Saima Bashir told the Associated Press that the accident took place minutes after another accident in which the freight train crushed a man to death, while he was trying to cross the railway tracks. The train had stopped for the body to be removed from the tracks when the passenger train came from behind and crashed into the standing train.
"The driver of the passenger train did not see the red signal which went up after the man was crushed to death by the freight train," she added, noting that an investigation has been ordered to ascertain the actual cause of the accident. Initial investigations suggested the driver of the passenger train was at fault, she said.
Rescue official Kalim Ullah confirmed that six bodies were recovered from the accident site and more than 100 injured passengers were taken to hospitals, some of whom are said to be in a critical condition.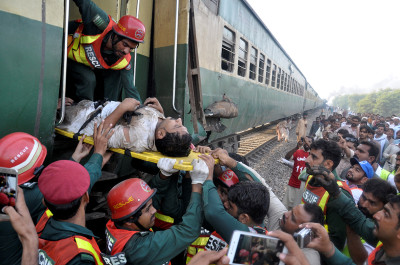 It would take up to 18 hours to clear the railways tracks and make it operational, Saima Khizar, director, Vigilance of Pakistan Railways, Multan Division, was quoted by the Dawn as saying. She added that the affected passengers were being taken by private transport to Multan from where they will be taken to Karachi.