At least five Ukrainian servicemen were killed during an eight-hour battle with pro-Russian rebels in the Luhansk region of eastern Ukraine.
The Ukrainian military said in a statement they suffered their biggest loss of life since July during the clash near the small village of Krymske, 30km (20 miles) west of Luhansk. The rebels did not immediately report any casualties.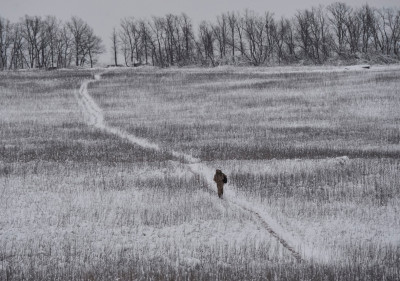 The situation in the Luhansk region has escalated after a conflict between separatist factions controlling the city. In fighting that broke out in 2014, Russian-backed rebels threw off rule by the pro-Western leadership in Kiev and set up two self-proclaimed separatist statelets in eastern Ukraine, one centred on Luhansk and another around the city of Donetsk.
These separatist regions are aided by Moscow but not recognised by any state, and they have been dogged by outbreaks of internal tensions that have on occasion turned violent. The Kremlin says it is following the situation in Luhansk, where there is a standoff between the head of the rebel administration and a sacked police chief.
Igor Plotnitsky, the head of the self-styled Luhansk People's Republic (LNR), sacked police chief Igor Kornet on Monday (20 November). The following day, government buildings were surrounded by unidentified masked armed men, along with heavy military trucks and armoured personnel carriers. Plotnitsky has described the situation as an attempted coup, and blamed disgruntled supporters of Kornet.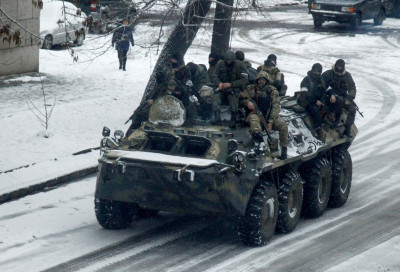 Kornet denied he had been fired and said he was still police chief. He demanded that senior figures in the region's rebel leadership be prosecuted. "I want to dispel rumours that I've been removed," he said in a video message, clad in field camouflage. "We have the situation completely under control."
He said that he had uncovered evidence that several senior LNR officials, acting in collusion with Kiev, were "involved in criminal activity to the detriment of the interests of the republic and the people of Luhansk". He claimed he had given the evidence to Plotnitsky, who had said he would launch criminal cases and arrest those involved.
In his statement the Luhansk rebel leader contradicted this, saying there were no grounds to arrest the officials identified by Kornet.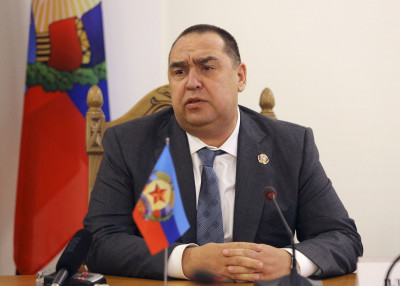 More than 10,000 people have been killed in the conflict between Russia-backed separatists and Ukrainian government troops since 2014. A cease-fire deal signed in 2015 helped to reduce the scale of fighting but did not stop it altogether. Each side has accused the other of violating the terms of the ceasefire on a near-daily basis. Russia denies accusations from Ukraine and Nato that it supports the rebels with troops and weapons.