Myanmar and Bangladesh have signed an agreement covering the return of Rohingya Muslims who fled across the border to escape violence in Myanmar's Rakhine state. More than 620,000 Rohingya have fled into Bangladesh since 25 August, when the army began "clearance operations" following an attack on police posts by a group of Rohingya insurgents. IBTimes UK looks back at the 100 most powerful images of the Rohingya refugee crisis.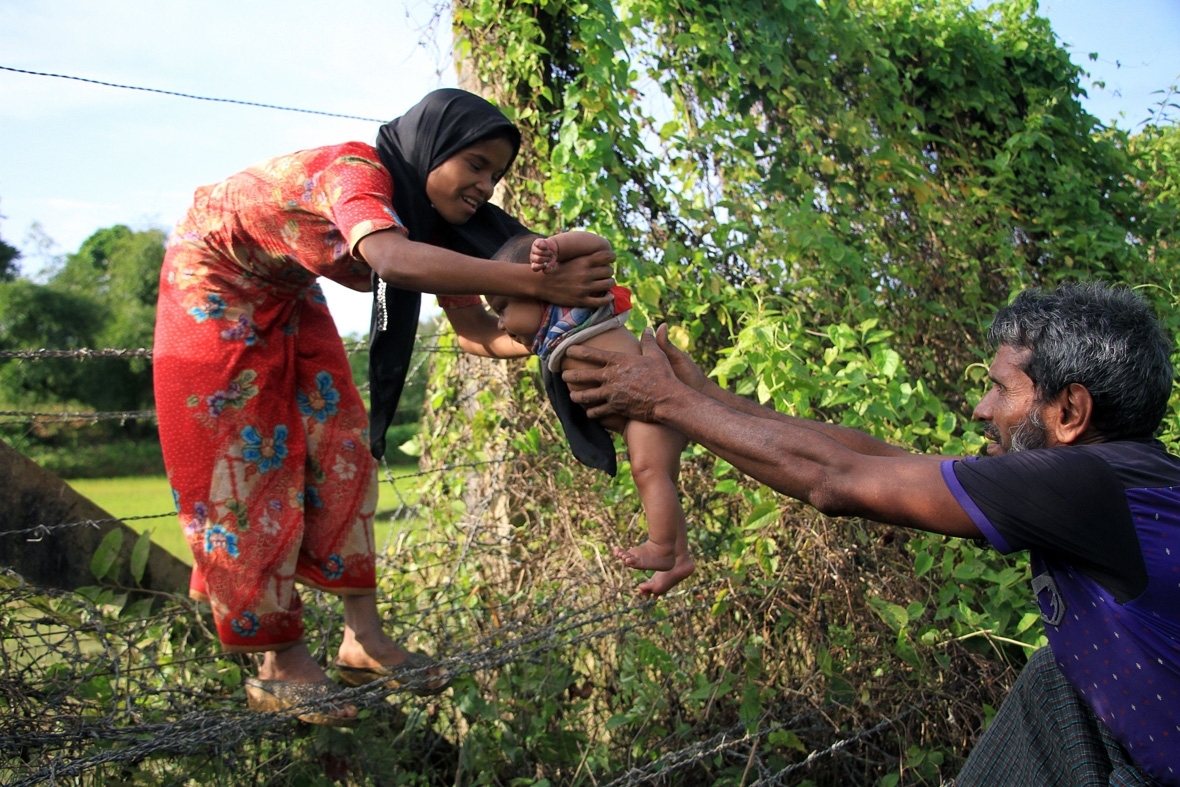 The signing of the new agreement took place after a meeting between Myanmar's civilian leader Aung San Suu Kyi and Bangladesh foreign minister Abul Hassan Mahmood Ali in Naypyitaw. The details of the plan have yet to be finalised.
Diplomats have said key deal elements will be the criteria of return and the participation of the United Nations refugee agency, UNHCR. Other important points include safeguards for the Rohingya against further violence, a path to resolving their legal status and whether they would be allowed to return to their own homes and farms. Myint Kyaing, a permanent secretary at Myanmar's ministry of labour, immigration and population, declined to elaborate on those points.
Amnesty International said it doubted there could be safe or dignified returns of Rohingya to Myanmar "while a system of apartheid remains" and added that it "hoped those who do not want to go home are not forced to do so".
"It is completely premature to be talking about returns when hundreds of Rohingya continue to flee persecution and arrive in Bangladesh on an almost daily basis," the NGO said in a statement. "We're also concerned that the UN, particularly UNHCR the UN refugee agency, have been completely sidelined from this process. This does not bode well for ensuring a really robust voluntary repatriation agreement that meets international standards."
There is also little enthusiasm for the new deal among Rohingya refugees in the camps in Bangladesh's Cox's Bazar area near the Myanmar border. "We will go back to our country if our demands are met," said Salimullah, who arrived in Bangladesh 15 days ago. "Our demands are that we are given citizenship. They also have to give us back our land," he told Reuters.
Rohingya Muslims have faced state-supported discrimination in Myanmar for decades. Rohingya were stripped of their citizenship in 1982, denying them almost all rights and rendering them stateless. They cannot travel freely, practice their religion, or work as teachers or doctors, and they have little access to medical care, food or education.
An Amnesty International report said Myanmar has subjected Rohingya Muslims to a "vicious system of state-sponsored, institutionalised discrimination that amounts to apartheid". The report says the discrimination has worsened considerably in the last five years.
The military has been accused of using acts of violence and intimidation and burning down homes to force the Rohingya to leave their communities. Rights groups have accused Myanmar's military of atrocities, including mass rape, against Rohingya during the clearance operation. Myanmar's army denies all allegations of rape and killings, saying its own internal investigation exonerated security forces of all accusations of atrocities.
On Wednesday (22 November) the United States said the military operation amounted to "ethnic cleansing", echoing an accusation first levelled by top UN officials in the early days of the humanitarian crisis.