Rigby Accused Adebolajo's 'Teeth Knocked Out' in Belmarsh Prison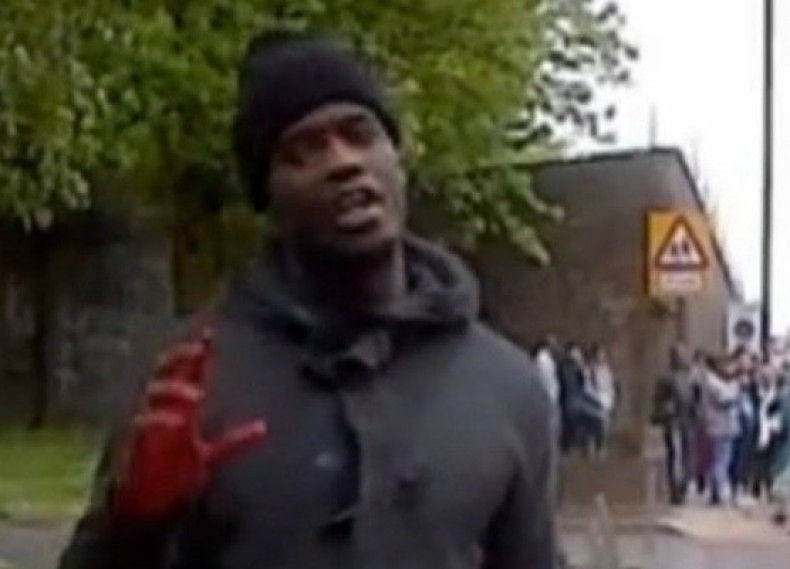 Five prison officers have been suspended over allegations that terror suspect Michael Adebolajo, the main suspect in the murder of British soldier Lee Rigby in Woolwich in May, was assaulted at a maximum security prison.
Adebolajo, 28, is accused of murdering Rigby in Woolwich on 22 May 2013. Adebolajo had two teeth "knocked out" after he was attacked by inmates at Belmarsh prison in southeast London on Wednesday 17 July, sources said.
A Prison Service spokesperson said: "The police are investigating an incident that took place at HMP Belmarsh on 17 July. It would be inappropriate to comment while the investigation was ongoing."
The Prison Officers' Association chairman Peter McParlin criticised the Ministry of Justice for failing to take action to stop "sensationalist reporting" of the incident, saying: "The reports that were initially put out to the press were saying that the prisoner had been attacked.
"Prison staff do not attack prisoners. We feel that the Ministry of Justice missed an opportunity to correct false reporting of events at Belmarsh."
Earlier, he had said: "We are absolutely confident, having spoken to our members, that they will have been found to have done absolutely nothing wrong at all.
"The fact that that prisoner has a certain amount of notoriety makes no difference to them, because they're professionals, and they deal with every prisoner in the same way, using control and restraint, which are officially accepted methods to be used within prison, when dealing with prisoners on occasion that need to be restrained."
A Metropolitan Police spokesman said: "We can confirm that an allegation of assault was passed to the Metropolitan Police Service on 17 July by Belmarsh Prison. An investigation has been started."
A prison service spokesman said five members of staff had been suspended "while the police investigation is ongoing". Police confirmed they were investigating an allegation of assault.
The Prison Officers Association denied any wrongdoing by its officers and said it would challenge the allegation.
"We are aware of an incident that took place on Wednesday 17 July, which involved a prisoner being subjected to restraint using approved techniques called Control and Restraint," it said.
"Our members strenuously deny any wrongdoing and the POA will be supporting them legally and emotionally during this difficult time. The use of restraint is only used where necessary when dealing with incidents up and down the country."
All of the prison officers have been suspended on full pay pending the result of the investigation.
Adebolajo is accused together with Michael Adebowale, 22, of hacking drummer Rigby to death near Woolwich Barracks on 22 May. The pair are due to stand trial at the Old Bailey on 18 November.
Adebolajo is also accused of the attempted murder of two police officers, and possession of a firearm.
Thousands attended fusilier Rigby's funeral at Bury Parish Church in Greater Manchester on Friday 12 July. His commanding officer, Lt Col Jim Taylor, told mourners: "[Lee] was a true regimental character with real charisma and everybody fell under his spell."