Leeds United boss Neil Warnock has added another new player to his squad after it was today revealed that the club had agreed a deal with Portsmouth to sign midfielder David Norris.
It has already been a busy window for the former QPR manager as he has worked tirelessly to strengthen his squad in order to make a major push on securing promotion to the Premier League.
The 31-year-old will travel to the Leeds training complex in order to complete the move later today as he looks to continue an impressive career which has seen him make more than 400 appearances for six clubs.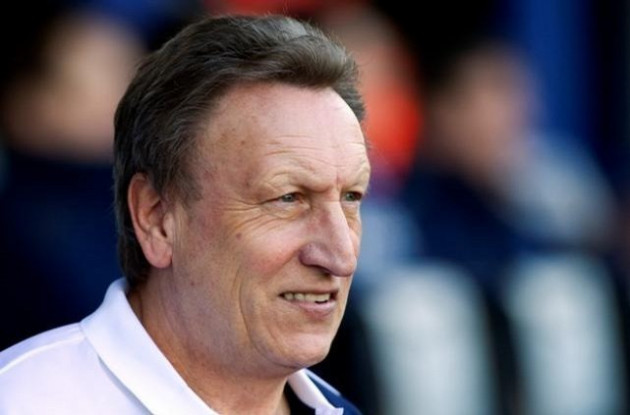 "I've always liked him since he was at Plymouth and I've followed him since then," Warnock told the clubs official website.
"He has good energy and the way we are at the moment you can't get enough good players in that area. I think he'll fit in well, he'll fight for his place and give us the competition. He'll be another good signing I think.
"He's got a knack for goals. I've already mentioned about Paul Green scoring a few goals this year and it's the same with Norris. I think he has got that in his locker.
"I'm looking for goals from midfield to help us with the loss of Snodgrass. We need to compensate that even though we're looking to sign strikers. That will go a long way to help us with goals from other areas as well."
Norris becomes the fourth player to move from Portsmouth to Elland Road and he will have the opportunity to link up with former team-mates Jason Pearce, Jamie Ashdown and Luke Varney.
"You saw what Varney's contribution was on Wednesday night," added the Leeds boss. "We've got some super good professionals which is what you need. We still want some icing on the cake, but we're working hard on that now. This will be completed in the next 24 hours or so all being well and then we can move on to our next target.
"Rodolph Austin should also be concluded as well which will be another good plus, then there's another couple of areas we'll be looking at. There's a couple of who could be leaving as well. There's one or two after Paynter, we've had enquiries about O'Brien, and enquiries about another couple of players so we'll see what happens."
While Leeds have spent the vast majority of the summer strengthening their squad for the season ahead, Portsmouth are in dire trouble and have off-loaded much of their squad as they look to try and survive for another season.
The club are in real financial trouble and face the very real possibility of going into liquidation.