Just 14 out of a possible 650 MPs attended a parliamentary debate on whether Britain should legalise the production, sale and use of cannabis, despite it being triggered by a petition that attracted nearly a quarter of a million signatures.
The debate in Westminster Hall was scheduled after a petition arguing legalising cannabis could bring in £900m ($1.3bn) in taxes every year to the UK, save £400m on policing, and create over 10,000 new jobs was signed by 220,000 people, making it the third most popular parliamentary petition ever.
Despite the popularity of the subject, the debate managed to attract little more than a dozen MPs willing to speak, although five of the major parties were represented.
The debate was led by Labour MP for Newport West Paul Flynn, a long-time advocate of the decimalisation of cannabis and the use of marijuana for medical reasons. Opening the discussion, he described the government's dismissive response to the success of the petition as "trite". He said: "It could have been written 20 years ago. It does not reflect our current knowledge and experience, the great work that has been done, particularly in the last 20 years, or the serious case that has been made for decriminalising cannabis."
He added: "The government response begins with the statement that 'cannabis is...harmful'. We want to legalise it because it is harmful – of course it is – we do not want to legalise it because it is safe. We need to replace the current system in Britain, where we have the worst of all worlds, spending billions each year trying to restrict the use of drugs. We jail more people as a proportion of the population than anywhere else on the planet, except the United States.
Flynn also described cannabis as the "oldest medicine in the world" having been "trialled and tested by tens of millions of people over 5,000 years". He added: "If there were any problems with natural cannabis, that would have been apparent a long time ago. However, all we have is this wall of denial by governments who are afraid of the subject, afraid of becoming unpopular and afraid of it being said that they are going to pot."
The debate was also attended by Caroline Lucas, the Green party's MP for Brighton Pavillion, who said: "If we look at an evidence-based approach, there is absolutely no correlation between a drug's legal status and the amount it gets used. In other words, prohibition simply does not work."
Conservative MP Peter Lilley (Hitchin and Harpenden) went against his own party's view on cannabis to tell Westminster Hall he is an advocate for cannabis despite the fact "abhors the stuff and have never used it". He added: "I am not an advocate of it except for medical use, and I am sure that we could all agree that cannabis and derivatives of it should be made available for medical... Even Queen Victoria allegedly used cannabis to relieve menstrual pain. If it is a Victorian value, surely it can be made more widely available."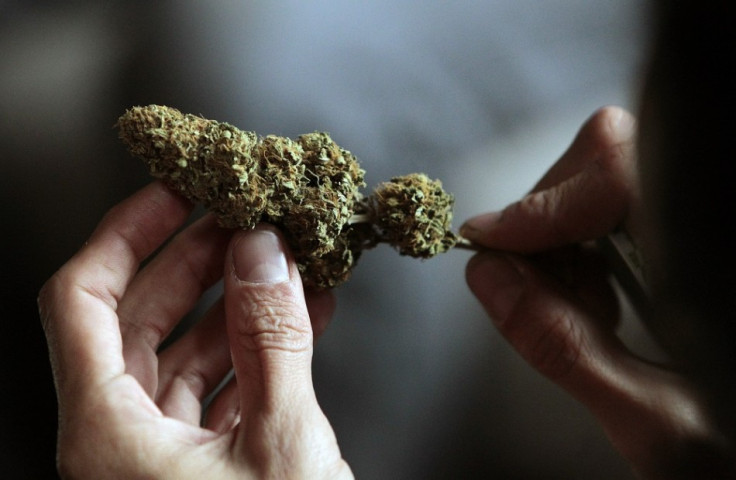 Liberal Democrat MP Norman Lamb (North Norfolk), who is taking part in a panel by the party to look into how a legalised market for cannabis could be beneficial for the UK, described the current war in drugs as a "catastrophic failure".
He said: "We spend about £65 billion globally a year on enforcement, and it achieves absolutely nothing. Thousands of people lose their lives. Incredibly, the war on drugs leads to the criminalisation of tens of thousands of young people in our country. Last year, 30,000 people were criminalised for the use of cannabis. I am acutely aware of the co-morbidity of mental ill health and drug use, but often people who suffer from mental ill health resort to cannabis for relief. Then we choose to criminalise them. It is a remarkable thing to do in a so-called civilised society."
Lamb also accused the Conservatives of "extraordinary hypocrisy" as, while he personally has never taken cannabis, "probably at least 50% of the government have, yet thousands of their fellow citizens end up with a criminal record for doing the same".
However, Mike Penning (Con, Hemel Hempstead), the Home Office minister for Policing, Crime and Criminal Justice, suggested that while neither he nor the government have any intention in legalising cannabis, research into the effects cannabis has on patients could be looked into further.
Penning told the fellow MPs that while he has "real concerns" about legalising cannabis in the way described by Flynn, he added: "I do think we could look carefully... at the research and see why the research isn't taking place and what effects certain parts of the legislation are taking today.
"In conclusion, I am committed to working with other departments and whoever else wants to work with us to ensure that, in the 21st century, where cannabis can be helpful through pharmaceuticals, we will try to make sure that that happens. I am committed to looking at the research and at what work we should be doing. This debate has been enormously useful, but I cannot support the petition."