MPs are set to debate whether the UK should legalise the production, sale and possession of cannabis after a petition calling for drug law reform attracted more than 200,000 signatures. The government confirmed a debate led by Labour MP Paul Flynn will take place in Westminster Hall on 12 October. Flynn, MP for Newport West, has campaigned for the cannabis reform for 25 years and is also a long-time advocate of medical marijuana.
The debate is in response to a popular parliamentary petition that argued legalising cannabis could bring in "£900m ($1.3bn) in taxes every year, save £400m ($614m) on policing cannabis and create over 10,000 new jobs". The petition took just four days to amass 125,000 signatures after it was launched in July.
However, it is unlikely the debate will have any effect on the current drugs laws. In response to the petition, a government spokesperson said: "Substantial scientific evidence shows cannabis is a harmful drug that can damage human health. There are no plans to legalise cannabis as it would not address the harm to individuals and communities."
A similar parliamentary debate on the UK's drug policy that took place last October saw only 21 out of a possible 650 MPs attend. The discussion was in response to a ground-breaking Home Office report that said there is "no obvious relationship" between imposing penalties for drug taking and levels of drug use. The report, presented Liberal Democrat home office minister Norman Baker, was the first time an official government report praised the advantages of decimalising drugs.
However, now the Tories are no longer in a coalition government with the Lib Dems since its majority win in May's general election, the party has imposed stricter drug laws in the UK, with a crackdown on so-called 'legal highs' becoming one of the first policies it introduced.
Following confirmation of the debate, Clear UK, Britain's biggest pro-cannabis reform group, are urging people to write to their MPs to ask them to attend the discussion. A spokesperson added: "Make it very clear that you expect them to attend the debate and you want them to represent your views. If you can, arrange to meet your MP at their constituency surgery to explain in person what you want them to say."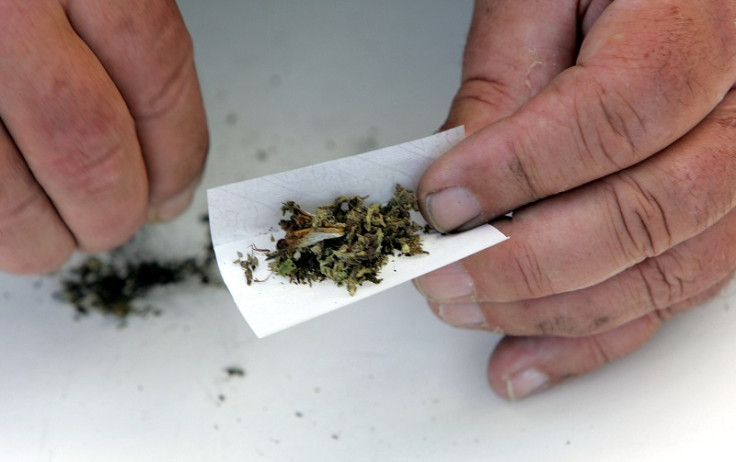 Jon Liebling of the United Patients Alliance, which claims to represent 7,500 medicinal cannabis users, said: "We are thrilled the Petitions Committee have decided there will be a debate. We urge all our MPs to participate in an informed, pragmatic, evidence-based, compassionate debate.
"[It should result] at the very least in allowing sick people a legitimate, effective medicine that vastly improves their quality of life without fear of criminalisation."
A government spokesperson added: "Despite the potential opportunity offered by legalisation to raise revenue through taxation, there would be costs in relation to administrative, compliance and law enforcement activities, as well as the wider costs of drug prevention and health services.
"The UK's approach on drugs remains clear: we must prevent drug use in our communities; help dependent individuals through treatment and wider recovery support; while ensuring law enforcement protects society by stopping the supply and tackling the organised crime that is associated with the drugs trade. The government will build on the Drugs Strategy by continuing to take a balanced and coherent approach to address the evolving challenges posed."