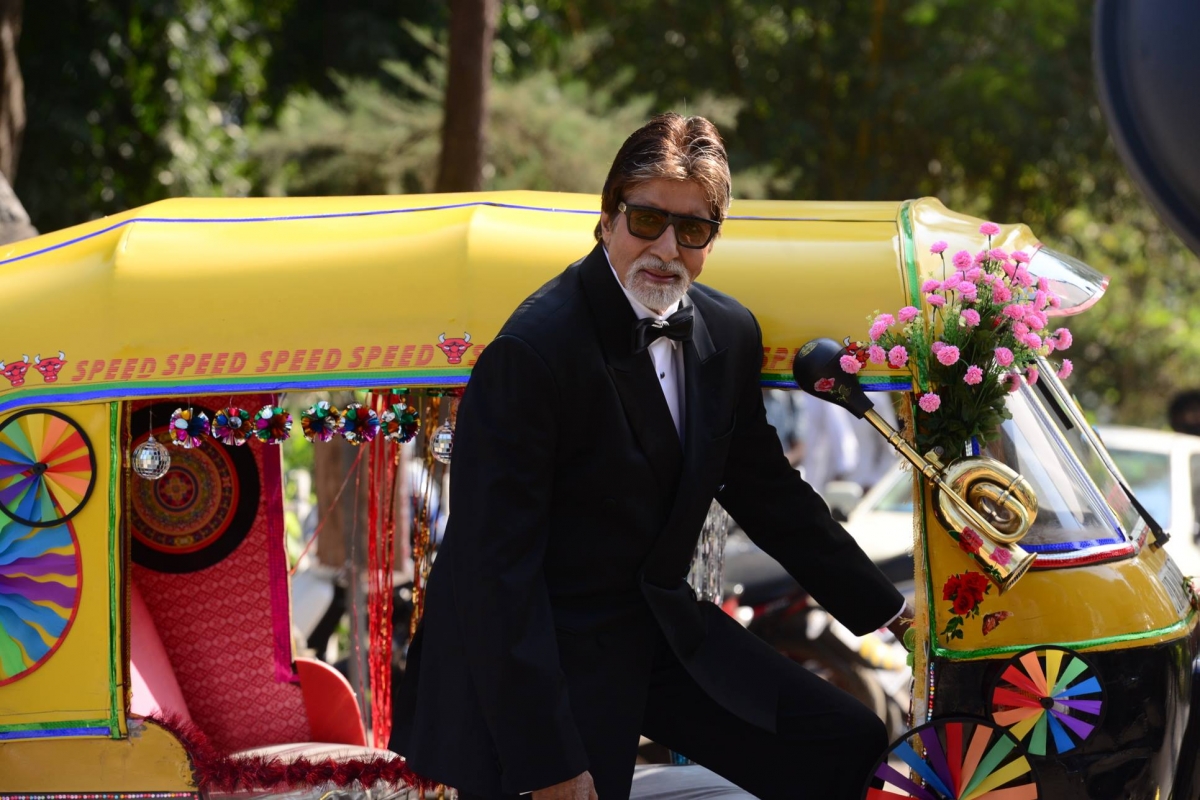 Bollywood's legendary actor Amitabh Bachchan took a ride in a three-wheeler auto rickshaw, India's most common public transport vehicle, amid a film shooting.
The 71-year-old actor took the ride for an upcoming calendar shoot for the New Year.
Bachchan posed in the rickshaw for ace fashion photographer Dabboo Ratnani, whose celebrity calendar every year is one of the most anticipated works in Bollywood.
The veteran actor posted his photos from the calendar shoot on social media sites. In one photo, Bachchan, wearing a tuxedo and shades, poses in front of an auto rickshaw. He seems to be rising from the driver's seat in the photo.
The juxtaposition of a man in tuxedo driving the common man's vehicle makes the shot a class apart and Bachchan does the posing in his most dapper style.
"With the 'rick' for Dabboo Ratnani's yearly Calendar. The calendar shoot for Dabboo Ratnani.. Tux and shades and a rickshaw..!!," Amitabh Bachchan wrote on Twitter.
"The 'rick' and I," he added.
He posed for the calendar shoot in between the shooting for the film, Bhootnath Returns, a sequel to his 2008 horror comedy flick, Bhootnath.
"In between the shooting for film 'Bhoothnath Returns' a ride in the three wheeler rickshaw, for the calendar shoot for Dabboo Ratnani," the actor, who has played common man's roles in most of his films, wrote.
In another photo, the award-winning actor shares a light moment with Ratnani and his daughter Maira.
"With Dabboo the ace photographer, and his cute little daughter .. Maira .. precocious as ever !!" he wrote.
Check out the photos of Bachchan posing with the auto rickshaw here.