The ongoing violence in the Brazilian state of Espirito Santo in the wake of a police strike has left more than 100 people dead, with chaos looking set to continue.
A wave of looting, raping, vandalism and assaults have broke out in the coastal state, just north of Rio during the police strike, which has now entered its sixth day. Similar to the hit 2013 horror movie, The Purge, all criminal activity - including murder - is going unpunished.
Anarchy has completely broken out across the state, with reports of gangs committing random acts of violence against the public in wake of the walkout of around 1,800 state police who usually patrol the state.
It is not known how many people have been killed during the violence, but a spokesperson for the union representing police told Reuters they had registered 101 homicides as of Thursday morning (9 February) – six times the state's average daily homicide rate compared to last year.
Most of the violence has occurred in the state capital of Vitoria and its suburbs, which more than two million people live in.
Local TV news reported that 200 cars were stolen in Vitoria on a single day – 10 times the daily average.
More than 1,200 army soldiers and federal police have been brought in to help control the disorder.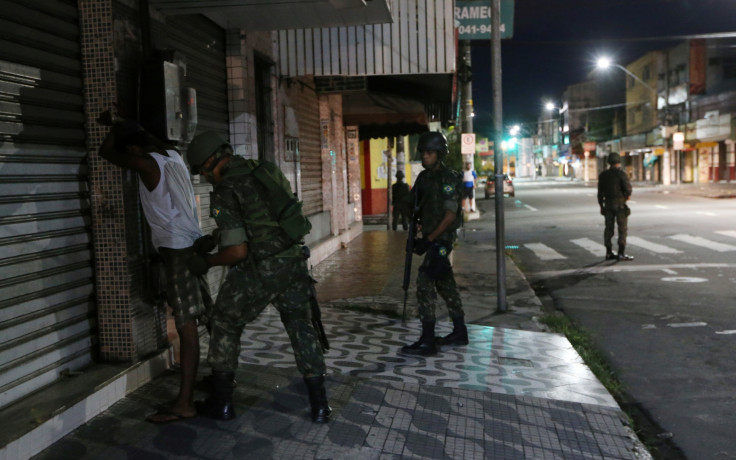 The police strike began over a dispute of pay, with unions demanding salaries be doubled for every category of officer following claims police haven't received a raise in four years.
Julio Pompeu, director of the state's human rights secretariat, who is helping the government negotiate with police, said: "We are going to analyse the offer and see what we can do in reality to advance this situation."