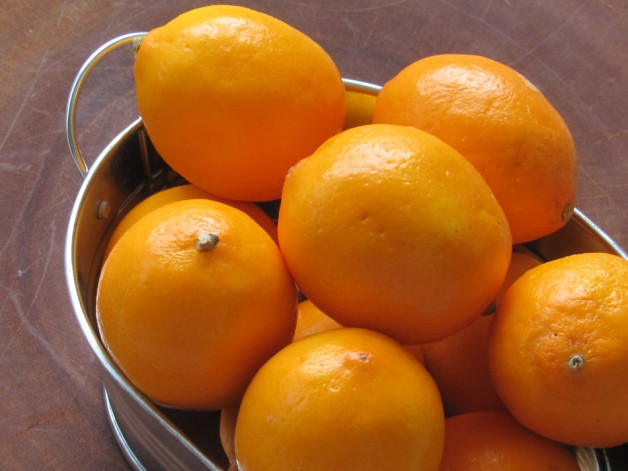 What's orange and shaped like a lemon - but doesn't taste quite like either?
A naturally occurring cross between a lemon and a mandarin, the Meyer lemon, or Citrus meyeri, goes on sale at Tesco from Saturday 12 January.
The first sweet lemon to be sold in the UK is a surprisingly incongruous fruit, both in taste, shape and hue. Tesco citrus fruit buyer Tim Battey told the Daily Mail: "This fruit is a cook's dream as it has all the zestiness of a lemon but with the sweetness of a tart orange instead of a harsh sting."
The fruit, native to China, was discovered growing by Frank Meyer, an employee of the US Department of Agriculture who was exploring the country at the turn of the last century. Meyer imported the fruit into America in 1908 and it has gone on to become a popular culinary accessory, used in cakes and cocktails.
Although the sweet lemon tree is cultivated in the UK under protected conditions, the supplies are being shipped in bulk from California to stock the supermarket giant's shelves.
The seeded fruit, with its dark yellow flesh, can be eaten much like an orange, but it is most commonly used in thin slices. Its thin skin means it can be consumed whole, peel, pith and pulp.