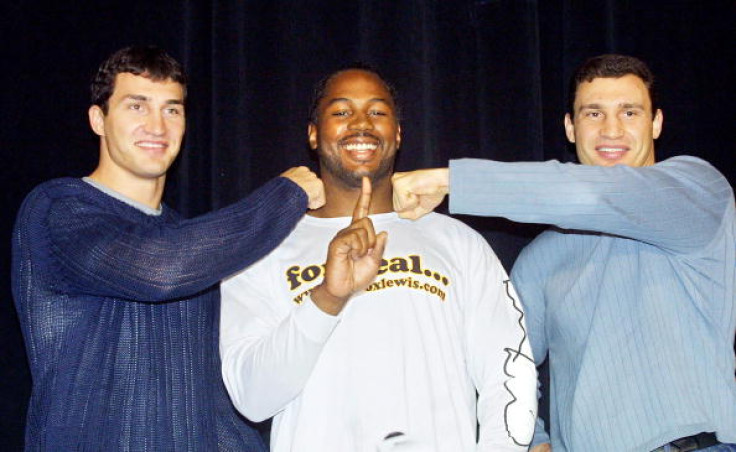 Boxing legend and former undisputed heavyweight champion Lennox Lewis has claimed that Wladimir Klitschko is still the man to beat and said that he felt bad for the Ukrainian as his much anticipated title bout against Tyson Fury has been cancelled.
Lewis, who is a three-time heavyweight champion, expressed sadness as Klitschko was unable to fight Fury for a chance to take revenge for his loss at Dusseldorf in Germany in 2015.
The 51-year-old had famously called quits on his career after beating Klitschko's brother Vitali, feels that the Ukrainian is still the man to beat.
"The heavyweight division is wide open right now. It's there for the taking. It's really down to who wants to step in there first, step into the arena first, and take that chance against Klitschko. Klitschko's armour has been hitched in the sense he's lost already, so he's there, he's beatable. He is still the man to beat right now. I feel kind of bad for him because his belts have gone all over the place right now. The guy who beat him (Fury), he's not able to step into the ring and face him, and now he's supposed to fight Anthony Joshua and that fight fell through. The man he really wants to fight is Tyson Fury," said Lewis as quoted by boxing247.
International Boxing Federation (IBF) heavyweight champion Anthony Joshua is currently slated to be the Ukrainian's next opponent after the World Boxing Association (WBO) revealed that it would sanction a fight between the pair in 2017 for their super belt. However, the fight would only happen if Joshua is able to successfully defend his IBF title against 34-year-old Texan and former WBC title challenger Eric Molina at the Manchester Arena on 26 November.