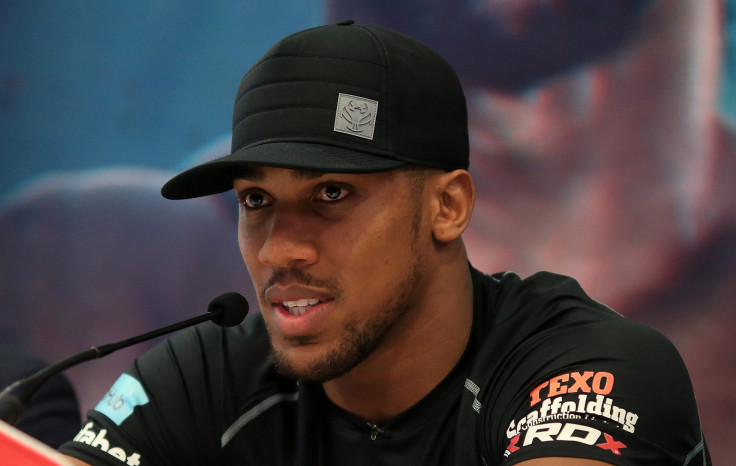 Great Britain's IBF heavyweight champion Anthony Joshua remains on a collision course with Wladimir Klitschko after the World Boxing Association finally intimated that they will indeed sanction a fight between the pair in spring 2017 for their 'super' belt.
The presence of that particular strap, which Klitschko lost along with his IBF, WBO, IBO, The Ring and lineal titles following that shock defeat to Tyson Fury last November, was a crucial part of the final negotiations.
The WBA's repeated delays in announcing their decision was thought to be the final hurdle in confirming a bout that was initially slated for 10 December at the Manchester Arena, although Matchroom Boxing chief Eddie Hearn later revealed that a minor calf injury suffered by Klitschko coupled with a lack of time to sufficiently promote such a high-profile affair were the key reasons why the proposed fight was pushed back to next year.
With that meeting delayed and the public challenge of domestic rival David Price apparently not deemed worthy, it was announced yesterday that Joshua would defend his belt for the second time against 34-year-old Texan and former WBC title challenger Eric Molina next month instead. It is a contest that the unbeaten 2012 Olympic gold medallist absolutely must win in order to guarantee a meeting with Klitschko.
"It's been an arduous wait to gain official approval but we were delighted to receive the news that the WBA will official sanction the fight between Anthony Joshua and Wladimir Klitschko for the WBA super title," Hearn said on Wednesday (2 November). "We will now move forward with [manager] Bernd Boente and Team Klitschko in planning the date and venue knowing that victory against Eric Molina in Manchester on December 10 is more important than ever."
Klitschko has not fought since being outpointed by the Fury on his adopted home territory in Germany last year, with an initial July rematch postponed due to the controversial champion suffering a sprained ankle during training. The fight was rescheduled for October, only to be called off for the second time after Fury, who has since opened up regarding his battle with depression and use of cocaine, was declared "medically unfit to fight". The 28-year-old saw his license suspended by the British Boxing Board of Control (BBBofC) pending further investigation and subsequently vacated those WBA, WBO and IBO titles in order to "fully focus on his medical treatment and recovery".
Reacting to the WBA's decision, Boente told ESPN: "Team Klitschko is very happy about this WBA resolution. Wladimir always was a proud and committed WBA 'super' champion and now he wants to regain his title. From the beginning, Wladimir made clear how important it is to him that the WBA title is on the line in his next fight.
"Hopefully, Anthony Joshua wins his upcoming fight against Molina and then we have a mega event, a promoter's dream fight coming true in March or April. Two Olympic super heavyweight gold-medal winners fighting each other, the young lion challenging the old lion. This is a fight each boxing fan around the world wants to see."
The WBA also announced that they have ordered negotiations between Lucas Browne and Shannon Briggs, with the duo set to square off for the organisation's vacant regular heavyweight belt.