Leo Varadkar: Gay son of an Indian immigrant who could be the next Irish prime minister
Homosexuality was illegal in Ireland until 1993, but Varadkar doesn't want to be defined by the issue.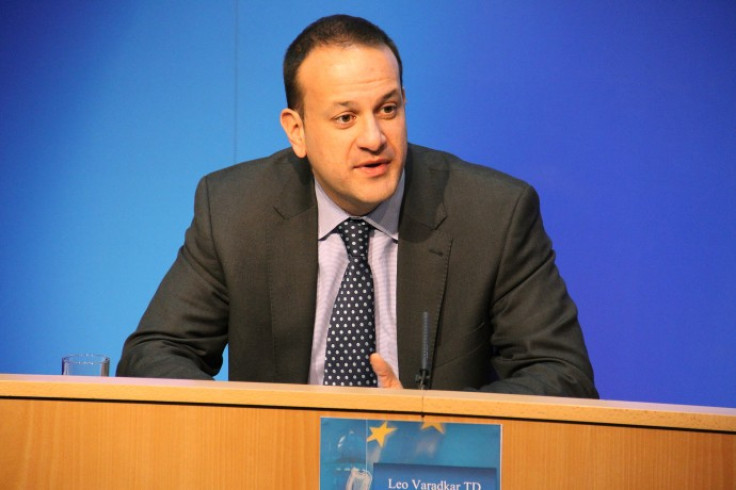 Following Enda Kenny announcing his intention to step down earlier today, Leo Varadkar is the hot favourite to become the next Taoiseach (Prime Minister of Ireland).
Varadkar, 38, is a dynamic former doctor, long tipped for big things in Irish politics. The son of an Indian immigrant, he came out about his sexuality during the run-up to the Irish referendum on same-sex marriage.
"I am a gay man, it's not a secret, but not something that everyone would necessarily know but isn't something I've spoken publicly about before," he told RTE Radio 1 on 18 January 2015.
"It's not something that defines me," he said. "I'm not a half-Indian politician, or a doctor politician or a gay politician for that matter.
"It's just part of who I am, it doesn't define me, it is part of my character I suppose".
However, his sexuality was always bound to draw attention in a Catholic country where gay sex was illegal until 1993.
Four moths after his announcement, the Irish people voted, by a ratio of two to one, to legalise same-sex marriage.
The New York Times said it put the country "at the vanguard of social change".
Speaking after the victory, Varadkar told RTE: "One of my motivating factors in doing it was that I couldn't pretend to be objective in this campaign as it was personal."
"It was personal for a lot of people, not just gay men and lesbians, but for their friends and their families, their colleagues. It was a very personal decision and what I said in that interview was that I wanted to be an equal citizen in my own country and today I am."
First mixed-race Irish leader?
Varadkar would not only be the first openly gay Irish leader – he would also be the first Taoiseach from a BAME background.
His father, an Indian doctor, met his Irish mother when they were both working at a hospital in Slough, England. The couple have two other children.
The Fine Gael Minister for Social Protection has only visited his father's homeland once, aged 14.
"Looking back, I was too young. It was too much," he told the Irish Times in 2010.
He was privately educated and went to medical school, practicing as a doctor for several years. The Irish Times described his upbringing as "conventional Dublin suburban middle class".
'Would have been a Tory or a Republican'
The Irish Times also stated that he if Varadkar lived in Britain he would clearly be Tory, or a Republican if he lived in the US.
He admits that he likes the idea of "prudent conservatism" but rejects the "right-wing" label as being overly simplistic.
His party Fine Gael, who currently lead a minority government in Ireland, belong to the Christian democratic tradition of liberal conservatism. They called the referendum marriage equality in Ireland and Kenny publicly supported the "Yes" campaign, after some stalling on the issue.
© Copyright IBTimes 2023. All rights reserved.