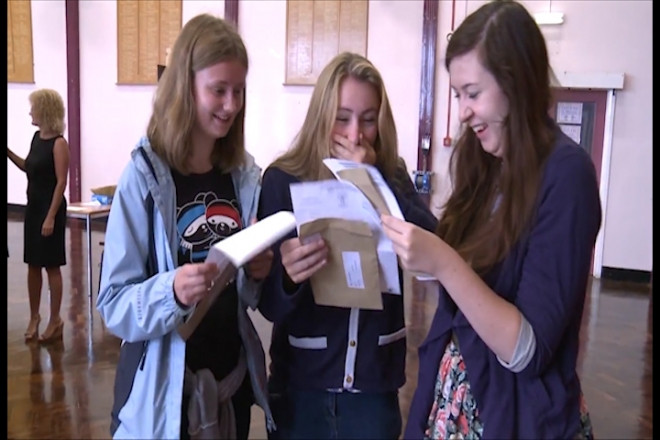 Top British universities desperate to enrol new intakes have fallen for a Twitter spoof comprising a hit-song from Swedish pop group ABBA and letters from the band's name. They had been trying to scout for students contemplating their university choices after getting their A-level results.
Students tweeting their results or complaining that they had fallen just short of the grades required to get into their 'top choice' university were targeted on Twitter by universities including the University of Sussex, Bournemouth University and University of East Anglia.
The tweets attracted attention when Nick Pettigrew, a writer for spoof online newspaper, The Daily Mash, tweeted: "I got 'ABB' in my A Levels but needed another 'A' to get a Uni place. So I say thank you for the music, for giving it to me."
Despite his post being a joke about the Swedish band, it garnered a response from two internationally-renowned universities who urged him to consider applying for a place at their institution instead.
The University of Sussex replied: "Hi Nick – amazing results! What are you hoping to study? We've got a few spaces left in clearing".
And the Twitter account belonging to the University of East Anglia (UEA) responded: "These are good grades. Our lines are open now – 0300 300 7994. Give us a call and we can offer some advice."
Some Twitter users who saw Pettigrew's tweets condemned the universities for the mistake, though many jumped to their defence for using a novel, "tech-savvy" means to attract students to take up their courses.
"I commend both places for using their initiative to recruit students", wrote Calum Corby.
David Cruickshank, a student at the University of Northampton, wrote: "Both simply gave him a quick twittershot about where to get information from, which is exactly what those department should be doing to people posting grades on Twitter."
A quick look at the Twitter feeds of a number of other high-ranking British universities shows the majority used the social network on A-level results day to target prospective students about their grades, welcome students who had achieved the grades they needed to get onto their courses, or answer questions from worried students and parents about clearing.
Bournemouth University replied to one A-level student's online musings on whether to attend "Leeds or Bournemouth" with "If you're asking us – we think Bournemouth!"
UEA also mass-tweeted young users of the site who had previously mentioned A-levels in their posts with an all-encompassing recruitment drive: "How did things go today? Please give us a call if you're considering other options today – 0300 300 7994", they told around 50 users.
The clearing process, which helps people get a place on a university course even if they didn't achieve the required grades, has been more important than ever to British youngsters hoping to go to university this autumn.
Changes to admission rules now allow institutions to admit an unlimited number of applicants with grades of ABB or above, which has resuklted in universities competing fiercely to enrol extra students. Last year, many universities fell short of their recruitment targets after an overhaul of the system caused a dip in admission rates.