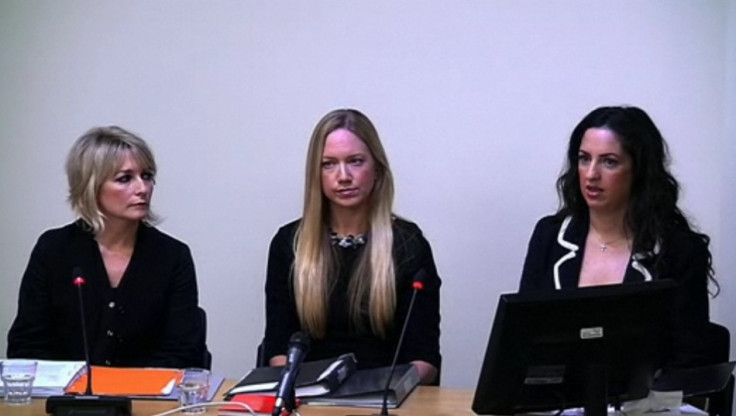 Lucy Cave, editor of Heat magazine, said that the public interest defence could be used against legal action over a celebrity story that showed hypocrisy in a star's private life.
She told the Leveson Inquiry into press ethics that some celebrities were considered role models as family people and were therefore fair game if there was any indication of hypocrisy.
"[There is a public interest] if it's a celebrity who portrays themselves as a family person and they did photo shoots with their children and then they were found out to have had an extramarital affair," she said.
"It's in the public interest to disclose an affair?" asked junior counsel Carine Patry Hoskins.
"Yes. If they are the type of celebrity that will solicit aspects of their life and make money out of articles about their family," replied Cave.
Cave's opinion came as a stark contrast to those of celebrities such as Hugh Grant and Steve Coogan, who told the inquiry that it should not be an editor who decides genuine public interest in an issue of privacy.
Grant railed against celebrity journalism representing the "appropriation of British citizen's private for commercial profit".
Hello editor Rosie Nixon disagreed with Cave's position, arguing that although there was a public interest in celebrities, a magazine had to look at the "individual circumstances".
"To say that just because someone has opened up their home or shown their baby means that they are then public property is not right," she said
Cave was questioned about a section in Heat magazine that offers a £200 prize for readers' "un-posed" celebrity pictures.
"Aren't you inviting future intrusion into people's lives?" asked Patry Hoskins.
"The kind of readers that we have, if they see a celebrity in a public place that they like or are excited by, I don't think it takes us to tell them to take a photograph."
She claimed that without the magazine's impetus, readers would simply post the pictures on Facebook or Twitter.
OK! editor Lisa Byrne said she would be unhappy to see rules drawn up for how a magazine should act.
"We haven't really done anything wrong. This inquiry came about because people were doing illegal things and we haven't done anything wrong."
Lord Justice Leveson prompted laughs throughout the discussion with his clear unfamiliarity with celebrity magazines.
"It's a very different journal to my normal," he said as he was shown an image of chef Heston Blumenthal dressed as an egg.