Lewis Hamilton has hinted that former teammate Nico Rosberg leaving Mercedes at the end of last season has helped improve camaraderie within the team.
Hamilton and Rosberg shared a frosty relationship during their time together at Mercedes, and it became worse when they went head to head for the Formula 1 world title in the last three seasons.
The Briton won in 2014 and 2015, but Rosberg pushed him all the way in 2016 before beating him in the final race of the campaign to win his maiden drivers' championship. He announced his retirement from the sport just five days later which saw Valtteri Bottas arrive as his replacement.
The duo's relationship deteriorated to the point of no return in 2016 after a couple of on-track collisions, while Hamilton also endured a difficult relationship with the team after facing numerous reliability issues. Mercedes' non-executive director Niki Lauda also revealed that the team were ready to sack one driver to ensure harmony within the team.
The three-time world champion, who is just a fifth place finish away from winning the 2017 title, fell out with the hierarchy when he disobeyed a direct order during the final race of the campaign as he made one last attempt to beat his teammate. Mercedes boss Toto Wolff threatened punishment, but softened his stance later.
Hamilton and Wolff have since buried the hatchet which both credited to a private meeting in the latter's kitchen at the end of last year. Mercedes have wrapped up the 2017 contructors' championship with three races to go despite Ferrari's resurgence and the British driver is on the cusp of his fourth title, winning five of the last six races after trailing Sebastian Vettel in the first-half of the season.
They believe that the meeting played a huge role in helping smoothen relations with Hamilton admitting that it has never been better. He also revealed that he has a great relationship with his teammate while insisting that it would not have been possible if Rosberg was still part of the Mercedes team in 2017.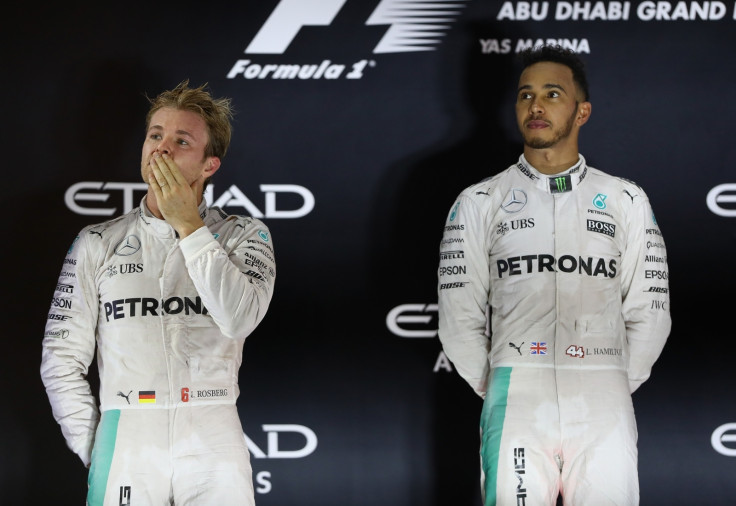 "Firstly, everyone will be making assumptions," Hamilton was quoted as saying on Sky Sports. "Ultimately nobody knows what happened within the team apart from the people that are in the team who would be able to tell you how the dynamic was."
"For sure it was uncomfortable. I can't say it was great last year. But this year, having that talk with Toto and coming in and really working on the relationship... my relationship with the team, both sides [of the garage], is better than it's ever been."
"No," Hamilton said when asked if the same was possible if Rosberg was still part of the Mercedes team.