Three-time Formula One champion Lewis Hamilton will escape punishment for his controversial tactics at the recently concluded season ending Abu Dhabi Grand Prix race, confirmed Mercedes' non-executive chairman Niki Lauda.
Hamilton, who came into the final race of the season needing to win and make sure that teammate Nico Rosberg finished fourth, attempted to back-up his teammate by slowing down the race. The Brit also defied team orders, eventually going on to win but was unsuccessful in claiming the title as Rosberg finished third to win his maiden formula one title.
Hamilton's tactics had team boss Toto Wolff furious but with Rosberg announcing his retirement at the tender age of 31, Mercedes cannot afford to lose Hamilton too, hence have decided to take a soft stance on the shenanigans committed.
"There is no need to say anything to Lewis. We have no problem about how he raced in Abu Dhabi. We have drawn a line under it", said Lauda as quoted by Daily Mail.
Paddy Lowe, the team's technical director whose instructions the Brit defied too came out in support of his driver, claiming that he is fine with what happened.
"I actually thought it was a great race result, a great ending, great for not only the team but the sport as a whole. That will really have brought new fans to the sports, so a fantastic result. Although I told Lewis to speed up, I think it was fine what happened."
The German's shock retirement has put Mercedes in a fix who will now have to sign a new driver to partner Hamilton before the end of the year. McLaren's Fernando Alonso, Red Bull's Max Verstappen and Williams Valtteri Bottas are all in the running with Ferrari's Sebastian Vettel claiming he is not interested in a move.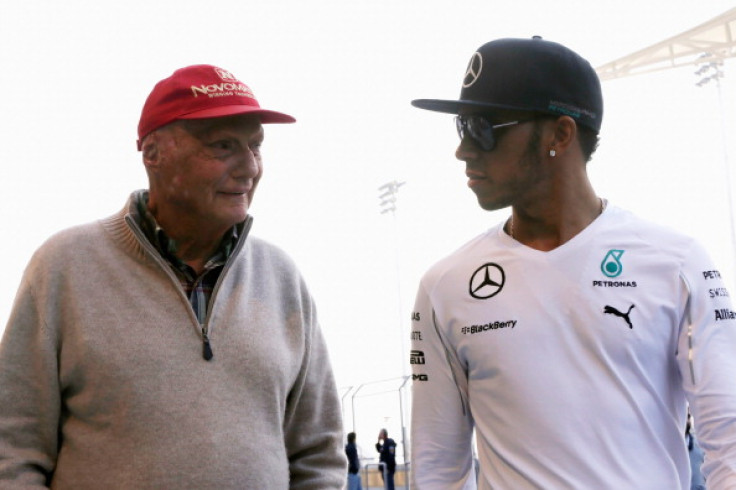 "I have no idea what we will do because we were certainly surprised by Nico's decision. We were not prepared for this at all."