A pair of Canadian transgender artists have been banned from travelling on commercial flights after exposing their breasts in midair.
Lexi Sanfino and Nina Arsenault were banned from flying with either WestJet or Air Canada after they were arrested following a flight from Toronto to Edmonton.
Police were called when Sanfino removed her shirt and strutted down the aisle topless during the flight. Arsenault claimed that the flight attendant had insulted them.
Arsenault, 39, told The Star that the attendant said: "You guys have to teach us how to do our makeup."
She continued: "They were like, 'You know, because you used to be guys, right?'"
In response, Sanfino "walked down the aisle with quite a bit of grace and flamboyance and had her arms out. And then the flight attendants came and covered her up, saying 'Think about the children.'"
Sanfino wrote later on Facebook: "My actions spoke louder than words."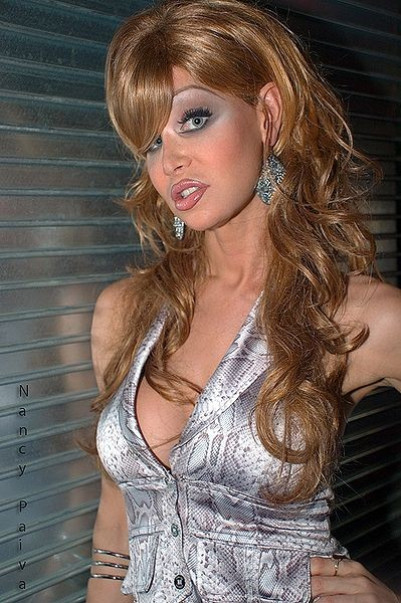 When the plane landed, Royal Canadian Mounted Police were waiting to arrest Santino. Arsenault tried to film the scene and was herself arrested when she refused to turn off her camera.
Santino was charged with causing a disturbance while Arsenault faced no charges.
Santino claimed that when they tried to board a return flight to Toronto, "there was a red code on our file saying we couldn't board the plane".
"I guess we're banned from flying. Or at least my breasts are. Maybe I'll get them removed if they're causing all these problems," she said.
WestJet spokesman Robert Palmer said: "These sanctions arise from their conduct on the flight in question and are imposed under the authority of our local domestic tariffs.
"I can't speak for other airlines but you will see in our tariffs that we are permitted to decline a guest based on their conduct on another carrier."
Arsenault made headlines in 2012 when it emerged that she had had a brief affair with Luka Rocco Magnotta, a Canadian porn star accused of killing and dismembering Chinese student Lin Jun.