UK retailers have begun taking pre-orders for LG's latest flagship smartphone, the G2, with one pricing it at £468 SIM-free and available next month.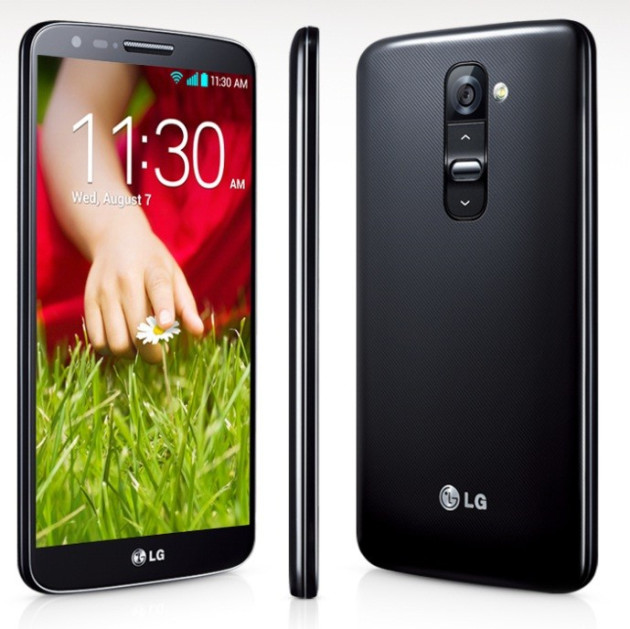 LG unveiled its latest flagship smartphone, LG G2 just last week with it stand-out feature that all the physical buttons are on the rear of the device instead of being on the front - making it the first smartphone to be completely devoid of side buttons.
Following the official announcement, Clove UK confirmed the pre-order for the device with the 16GB SIM-free and unlocked version on offer at Clove with a suggested retail price of £468 including VAT. The retailer will be selling both white and black models of the device when it becomes available.
As for the market launch, the retailer notes that the first stock of the device is expected to become available sometime in late September.
Prospective
Expansys UK is also taking pre-order for LG G2. The retailer is yet to reveal the pricing details of the device, however prospective buyers can place pre-order for the 16GB black variant of the handset.
Carphone Warehouse has also listed the device, with no price details announced so far. But the retailer has mentioned the expected availability of the device, which is some time in October. Three and O2 have earlier confirmed that the LG G2 will be available soon through their networks.
LG during the announcement promised that the device will be rolled out to over 130 networks in the next eight weeks starting in South Korea followed by North America, Europe and other markets. Although, the specific date for market availability will vary by region and carrier.
In terms of feeds and speeds, the handset features a 5.2in Full HD display, will run on the latest version of Android out of the box, has a 13 megapixel rear-camera and a 2.1 megapixel front camera.
It will be powered by a top-of -the-line Snapdragon 800 chipset from Qualcomm running at clock speeds of up to 2.26GHz, paired with 2GB of RAM. It also features a large 3,000mAh battery.