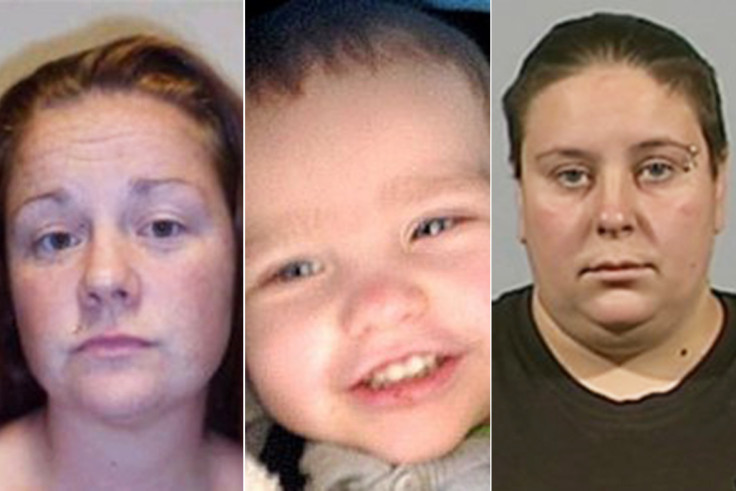 A "cruel and pitiless" couple have been jailed for life after beating two-year-old Liam Fee to death and subjecting two other children to horrific abuse. Rachel Fee, the murdered child's mother, and her lesbian partner Nyomi Trelfa (or Fee), assaulted toddler Liam so severely at their home near Glenrothes in Fife that he sustained injuries similar to those of a car crash victim.
The pair then tried to blame another boy for his death, and even searched on Google: "Can wives be in prison together?"
The pair were convicted of the shocking murder and for subjecting Liam to two years of abuse in May. A jury also found them guilty of four charges relating to a catalogue of abuse against two other children, who cannot be named for legal reasons.
On Wednesday (6 July) they were sentenced to life in prison at the High Court in Edinburgh.
Judge Lord Burns condemned their "cruel and pitiless regime of ill-treatment and neglect" and ordered Trelfa to serve a minimum of 23-and-a-half years behind bars, while Fee must spend at least 24 years in prison.
During the seven-week trial the court heard how toddler Liam was found dead at his home on 22 March 2014 after sustaining more than 30 external injuries, including a ruptured heart as a result of severe blunt force trauma.
The jury also learned the pair abused two surviving boys. One child told of how he was locked in a cage overnight with his hands bound by cable ties. His swollen hands were branded "pudding hands" by Fee. Another was tied naked to a chair and locked in a room where rats and a snake was kept, with him told a boa constrictor 'ate naughty boys'. Children in the home were also banned from going to the toilet at night and forced to take cold showers if they wet the bed.
Pair claimed Liam was killed by another boy
Lord Burns told the killers, both originally from Ryton, Tyne and Wear, during the sentencing: "Each of you had responsibility for the care and welfare of the three young children with whom this case was concerned. You both grossly abused those responsibilities and subjected them to a cruel and pitiless regime of ill treatment and neglect while in your joint care.
"In the case of Liam that ill-treatment included the assault which caused his death and for which the jury convicted you of his murder."
Both Fee and Trelfa denied murder and falsely accused Liam's death on another child, telling a 999 operator that he had strangled the toddler. A case review is being carried out into whether social workers, who had been alerted to concerns about Liam's welfare before his death, acted appropriately.
Detective Inspector Rory Hamilton, who led the investigation, said: "The thoughts of all those connected to our investigation remain with Liam's wider family and those who knew him during his short life.
"The sentences today reflect the seriousness of the crimes committed by Rachel and Nyomi Fee; they also reflect the joint commitment of Police Scotland and partners to bringing to justice those who commit acts of violence against the most vulnerable in our communities. I would again commend the two young boys whose evidence played such a vital part in securing the convictions and bringing their abusers, and the women who murdered Liam, to justice."