Former Liberal Democrat MP Baroness Jenny Tonge is leaving the party after it emerged she chaired a meeting in Parliament where Israel was compared to the Islamic State (Isis) and Jews were blamed for the Holocaust.
Baroness Tonge, now a cross-bench peer, denied being anti-Semitic but said she was leaving the party because she didn't want it to be embarrassed by her actions. The comments were made at a House of Lords meeting organised by the Palestinian Return Centre and reportedly broadcast live on the internet.
One speaker reportedly said: "Just as the so-called Jewish state in Palestine doesn't come from Judaism, Muslims will say that this Islamic State in Syria is nothing to do with Islam. It is a perversion of Islam just as Zionism is a perversion of Judaism."
The same speaker later claimed that Zionists provoked Hitler to start killing Jews.
When shown the remarks, Baroness Tonge said she found them incomprehensible, and hadn't heard exactly what had been said even though she chaired the meeting.
"I think I would have said 'thank you very much, next speaker'," Baroness Tonge told the Mail Online. "Because that, I know I've chaired many meetings, I'm an old lady, if you take issue with something a speaker has said the whole thing escalates."
Tonge has made a number of comments in previous years which have led to accusations she is anti-Semitic. In 2003 she compared the Gaza Strip to the Warsaw Ghetto and in 2004 defended the actions of Palestinian suicide bombers.
According to Sky News she has also claimed to have visited Gaza with Labour leader Jeremy Corbyn where they met Hamas terrorists. Corbyn, now Labour leader, has also been accused of allowing anti-Semitism to flourish in his party but denies the claims.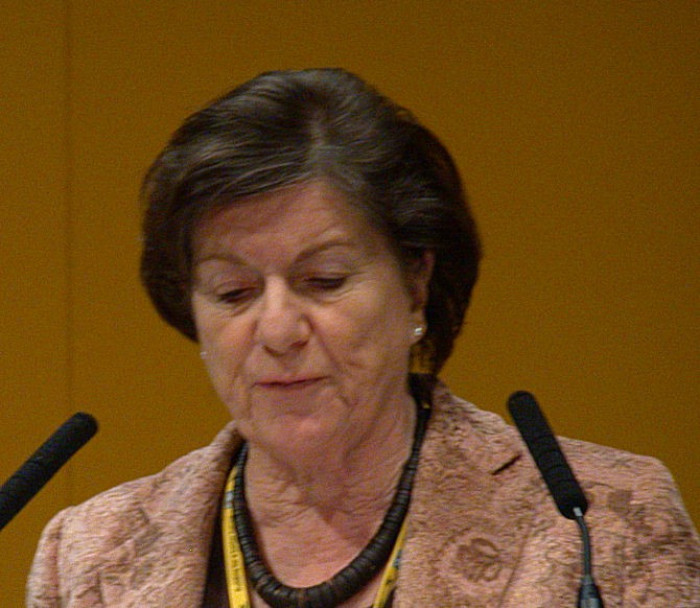 Baroness Tonge was the Lib Dem MP for Richmond Park between 1997 and 2005. The seat is now being contested by Zac Goldsmith as an independent anti-Heathrow extension candidate, and both the Conservatives and Ukip have said they won't stand against him in the by-election on 1 December 2016.
Some Lib Dem members had already accused Baroness Tonge of adopting too high a profile in campaigning for Liberal Democrat candidate, Sarah Olney.