Two strong earthquakes struck central Italy on Wednesday (26 October) with magnitudes of 5.4 and 6.1 respectively, in the same region that was hit by a deadly quake in August that killed nearly 300 people.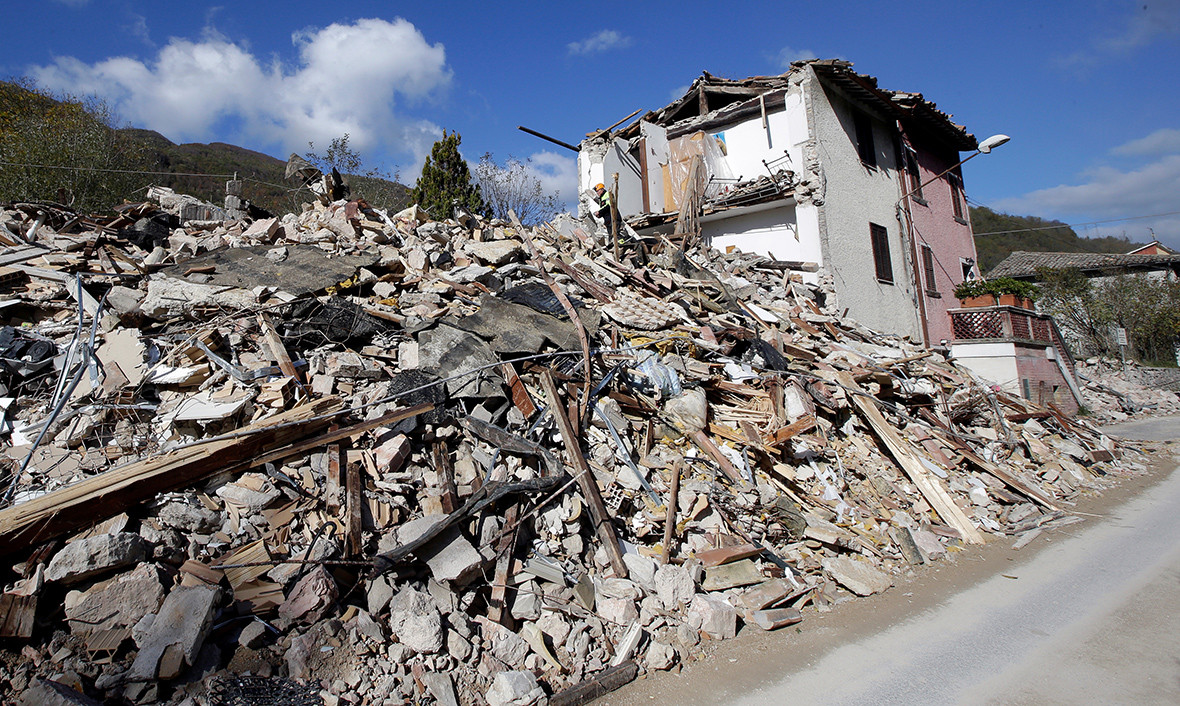 The first quake struck the rural villages at 19.10, with the second coming just over two hours later. The second seismic wave was so strong it was felt in Rome, more than 200km away from the earthquake's epicentre. Officials said the fact people had already left their homes when the second quake hit probably saved lives, and that no casualties have been reported. Both epicentres were registered between the provinces of Macerata and Ascoli Piceno in the Marche region and and the province of Perugia in the Umbria region. Visso, one of the villages nearest to the epicentre, which has a population of over 1,000 people, saw many of its buildings destroyed. The quakes came just two months after a powerful earthquake killed nearly 300 with its epicentre in Amatrice, 72k away.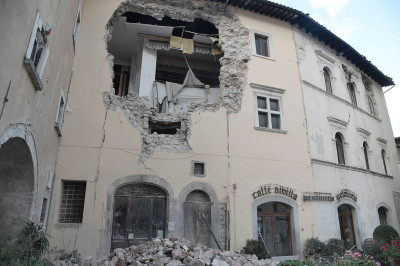 Having strengthened it's rescue teams, Italy's emergency services are speeding up their rescue missions, as they continue to search through the debris. "Here it's deep in the mountains. These rocks shaken down by earthquakes have blocked our access. We have to clear them before we can safely search and rescue. Though all is under control, we do hope that there will be no more aftershocks," Giovanni, chairman of the Visso Red Cross, told Reuters.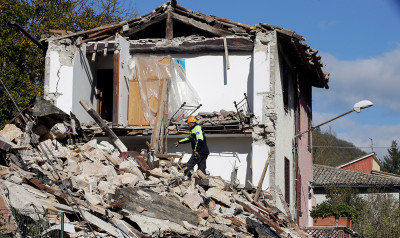 In Visso, the majority of the residents spent the night in their cars after Mayor Giuliano Passaglini said he was only able to provide shelter for a couple of hundred people. Roughly 800 people spent the night without shelter. "The current relocation plan is still unsatisfactory. As you can feel, the temperature is low, and might become even lower. They may stay in tents for a few days. But the elders cannot stay there for long," Pazzaglini told Reuters. Mayors of towns scattered across the mountain regions say many more homes have been deemed uninhabitable. A series of small aftershocks occurred overnight, including two registering magnitudes above four before dawn, leaving residents unsettled.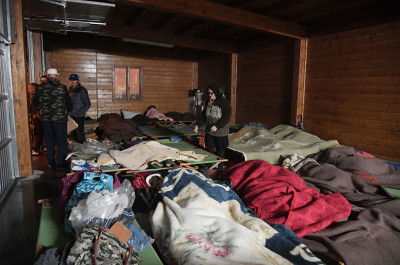 Messages of condolence have been posted on social media, with The Pope tweeting that he is praying for the people hit by the quake, while Prime Minister Matteo Renzi tweeted "all of Italy is embracing those hit once again."