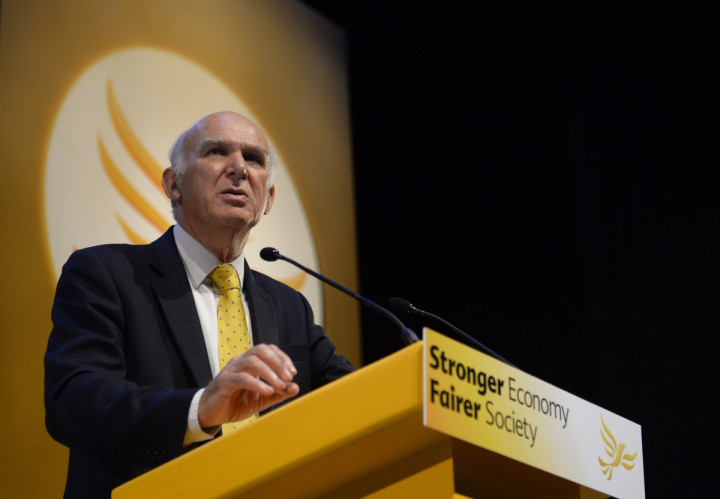 Two major business lobby groups have warned that the right balance needs to be struck, between increases to the minimum wage for apprentices and the costs for training young people, otherwise it would cost companies too much and force smaller firms to close their doors to the unskilled.
Following Britain's business secretary Vince Cable's pledge, to raise the minimum wage for apprentices from £2.73 to £3.79, the Confederation of British Industry (CBI) said that while it welcomes the move, the next step in how pay packets will rise will have to be thought out carefully.
"Apprenticeships are a vital route for young people to get a step on the career ladder and are part of the answer to solving the UK's skills crisis," said Katja Hall, CBI's deputy director-general.
"Yet too few apprenticeships at the moment go to the young and relatively unskilled. Companies already pay their share into training, so raising the cost of taking these young people on would be unwise and put off many smaller firms from getting involved."
Meanwhile, the Federation of Small Businesses (FSB) highlighted how Cable has to listen to the Low Pay Commission's advice, even if it is not what he wants to hear.
"His support for apprentices will be welcomed by businesses, which are facing skills shortages in sectors such as construction and IT," said John Allan, National Chairman of the FSB.
"We now need to see the government follow through and deliver the high quality apprenticeships employers demand. Cost of training will be an important factor in these reforms and will influence take up by employers. While we support gradual increases in the apprenticeship minimum wage, policy makers must listen carefully to the Low Pay Commission's advice before committing to significant rises.
"The UK has benefited from a flexible labour market, which has helped companies keep people in work during the recession. In undertaking further reforms, policy makers need to find the right balance between workers rights and maintaining that flexibility. An authority overseeing and streamlining employment-related issues would help employers that currently have to contend with a patchwork of different enforcement agencies."
Cable is pushing for pay rises to be applied to the UK's apprentices as of October 2015, subject to approval by the regulators.
Britain's business secretary said he is writing to the Low Pay Commission to recommend these changes, which is backed by the Conservatives, and is tipped to affect around 31,000 people.