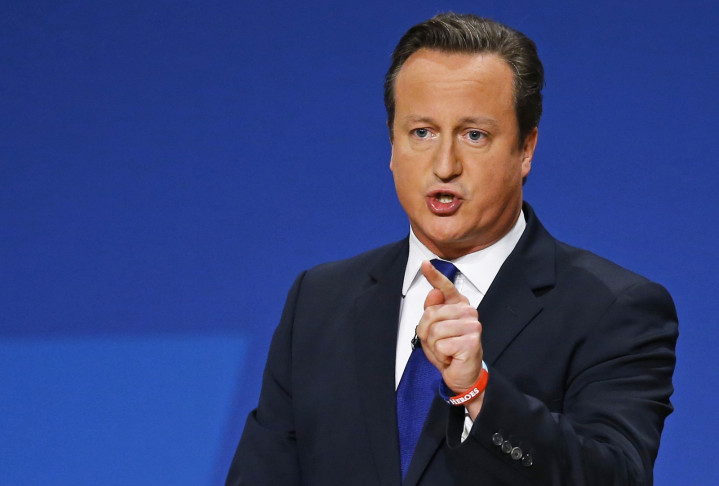 A Conservative Party government would abolish income tax for a million workers on the minimum wage, according to David Cameron.
The UK Prime Minister, speaking at the Conservative Party conference in Birmingham, said he would lift the tax-free personal allowance on income tax to £12,500 ($20,235, €16,069) by 2020.
The current rate is set at £10,000 and means that an employee, who works 30 hours per week and earns £6.50 an hour, is only taxed £28 a year.
"I can tell you now that a future Conservative government will raise the tax free personal allowance from £10,500 (its April 2015 rate) to £12,500 that will take one million more of the lowest paid workers out of income tax and it will give a tax cut to 30 million more," Cameron said.
"With us if you work on minimum wage for 30 hours you will pay no income tax. That is what I call a Britain that is proud to call home."
In addition, Cameron said he would raise the 40p income tax threshold from £41,900 to £50,000 in the next parliament.
The prime minister also blasted Ed Miliband after the Labour Party leader forgot to mention the UK's deficit in his conference speech earlier this month.
"Look, Ed, people forget their car keys," Cameron said. "I once even forget that I left Nancy [his daughter] down the pub. You cannot be prime minister of this country and forget the most important issue that we face. Some mistakes? Labour were just one big mistake."
The announcement comes after Nigel Farage promised his party would abolish income tax for people on the minimum wage by increasing the income tax threshold to £13,500.
The move, which would cost £12bn, means employees who work 40 hours a week (10 more hours than Cameron's calculations) on the current minimum wage would be lifted out of income tax.
The Ukip leader also said he wants to cut the upper limit income tax rate to 35p, down from 40p, for people earning up to £55,000.
At the moment there are three tax bands – a 20% threshold (for people with incomes up to £31,865), a 40% (for those people over the 20% limit) and a 45% 'additional' threshold (for people with taxable incomes of more than £150,000).
Elsewhere, Miliband promised that a Labour government would increase the minimum wage to £8 an hour by 2020.
The latest ComRes survey had Labour six points in the polls ahead of the general election (Lab 35%, Con 29%, Ukip 19%, Ldem 7%, Grns 4%).