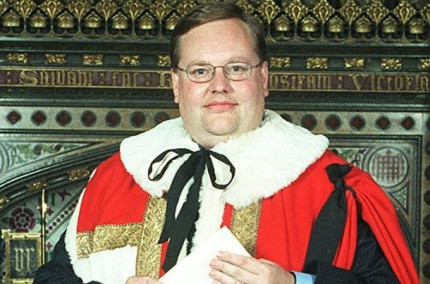 As the Liberal Democrat civil war over alleged "sex pest" Lord Rennard escalates on a daily basis, the inevitable Westminster speculation has turned to whether the party is now finished as an electoral force in the 2015 election.
Until the affair erupted onto the front pages, the two big parties had been calculating how they would deal, or not, with "Kingmaker Clegg" in the event of another hung parliament.
The prospect of Lib Dem leader Nick Clegg, albeit with a reduced band of MPs, once again attempting to stitch up coalition deals with either Labour or the Tories was not one that Ed Miliband or David Cameron relished.
But both knew they might have to deal with just such a scenario on Friday 8 May 2015, even if it meant rejecting his advances and attempting to rule as a minority government.
But there is now the real prospect that the Rennard affair will so damage the party's already fragile electoral support that it ceases to be a factor at all and the old two-party system, which the Lib Dems are so eager to permanently destroy, returns.
With the general election still 16 months away it might seem premature to write off the party. There is plenty of time for it to get its act together and put this affair behind it. But is there?
For a start it seems the whole thing is about to descend into a legal battle as Rennard seeks an injunction to lift his current suspension and halt a new party investigation into his behaviour and whether he has brought it into disrepute
Similarly one of his accusers, Bridget Harris, has refused to rule out taking civil legal action against him over the allegations which, presumably he would contest with the same vigour he has challenged the current position.
And, as the strength of the attacks from the rival camps has graphically demonstrated, feelings are running extremely high and neither side is in any mood to let the matter simply fade away or go unchallenged.
This is a family feud of major proportions with all the signs that, if it ends in the courts, the rival camps will fight it to the bitter end no matter how long it takes.
So it is likely to drag on for weeks, or even months, distracting the party from vital election campaigning and manifesto writing. Any amount of mud will be thrown and Rennard, as former chief executive and elections mastermind, probably has access to more mud than anyone in the party.
Meanwhile leader Nick Clegg will be unable to appear anywhere in public without being challenged about his position by the media.
He is also likely to face a backlash from his own MPs, already fearing for their electoral prospects and many of who blame him for failing to get a grip on the affair earlier.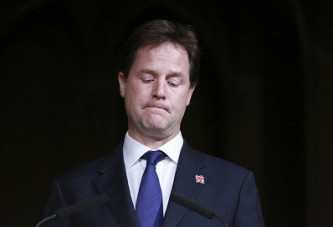 It also highly likely that the accusations will hit the Lib Dems' support amongst women voters if they believe the claims have not been taken seriously enough or dealt with appropriately.
The affair has also come at a time when attitudes towards women, particularly from men of an older generation, are in the spotlight every day in the courts.
There have already been reports that the Tories are discounting the Lib Dems in their election planning, largely because the can't imagine a second coalition with Clegg, and believe the party is in any case moving closer to Labour.
It is difficult to predict exactly how all this might play out on 7 May 2015. But it doesn't bode well for the party that Rennard was instrumental in driving to its current level of power.
If Lib Dem voters do turn away from the party in large numbers it is reasonable to expect many of them, perhaps even the majority, will transfer to Labour. Polls routinely show that grassroots Lib Dems consider themselves closer to Miliband's party than the Tories.
However, the protest votes once vacuumed up by the Lib Dems may well go to Ukip as it continues to exploit anti-politics sentiments amongst the electorate. Some, of course, could also transfer to the Tories.
All this is the nightmare scenario that Clegg and party bosses are desperate to avoid. They want this affair settled quickly and cleanly but, because of the Lib Dems' internal democratic structures, are powerless to bring that about.
Unless one side in this bitter family war is ready to run up the white flag it is not unreasonable to suspect it will dog the party right through to the general election campaign.