Better pay transparency, shared parental leave and enhanced back-to-work support are some of the promising pledges aimed at women in the Liberal Democrat manifesto, released less than a month before what is set to be one of the closest election contests in years.
But while the female vote is a major battleground for the parties, are women really going to fare better under the Lib Dems – a party with just seven female ministers?
Since she joined the party aged 17, Lib Dem employment minister and junior equalities minister Jo Swinson has been vocal about women's rights. She has spoken out against body-shaming and violence against women and girls, but she remains particularly outspoken about female political representation – or the lack thereof.
"I'm very much supportive of getting more into politics at all levels, in terms of elected representatives but also in the other roles, running local parties and speaking at party conferences," Swinson says.
Swinson has opposed all-women shortlists in the past – at the 2002 Lib Dem party conference she wore a bright pink T-shirt saying "I Am Not A Token Woman" – but it is this temporary positive discrimination that led to the sea-change in the representation of women in Parliament: the breakthrough moment in 1997 when 101 female Labour MPs were elected.
"Something like all-woman shortlists solve a very specific problem," Swinson explains. "If you have sexism in the selection process then all-women shortlists are the only solution to that. If your problem is not sexism in the selection process, and your problem is that women aren't even coming forward to be candidates, then I don't think all-women shortlists really solve that problem – I think you're much better looking at the actual root cause."
In the 11 seats where Liberal Democrat MPs will stand down in the upcoming election, there are five potential female candidates who were selected without using all-female shortlists. "We do have some great prospects for new women Liberal Democrat MPs after the next election – things are looking up in terms of equal representation," Swinson assures.
But having lost nearly two-thirds of their national support, the party is facing a fight to keep seats. "Sometimes all-women shortlists get called equality guarantees, but nothing is guaranteed if you aren't going to win the seat."
When you have three times as many men applying to be candidates, it's pretty difficult to get equal gender representation among your MPs, she says. "That is why we have been focusing on getting more women to consider politics in the first place."
Encouraging women to enter into politics is somewhat difficult in the current environment, though. The "boy's club" culture within Westminster means female MPs face an even harder uphill struggle once inside Parliament.
Recently, the Daily Mail published a video of the Liberal Democrat MP candidate for Hampstead and Kilburn Maajid Nawaz receiving a lap dance in a strip club and, despite the sensationalised story, surely this kind of behaviour would put a dent in the party's campaign to attract more women in politics, as well as female voters?
"I don't think that's something I would recommend," Swinson says, before pausing. "That said, I did think it was interesting that the Mail had obviously had the footage for months, and you only find out he is on a stag night at the very end of the story.
"I'm not saying that's a good thing, but there are probably a lot of very lovely men out there who are doting husbands that have been dragged somewhere like that on a stag night."
"Perhaps it wasn't as huge a story as it was hyped up to be, but I don't think these are places that I would encourage people to go to, but people have to answer for their own actions," she continues cautiously. "I don't think people will make assumptions on an entire party on the basis that one man went to a strip club on his stag night."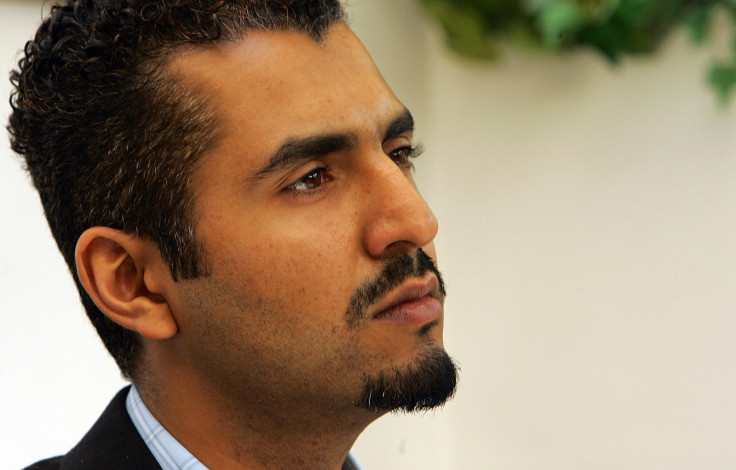 Women in work
There have been various achievements to celebrate in the last five years. Under the coalition government, the gender pay gap fell to its lowest level – 19.1% – and female unemployment has gone down. But all is not well: women still earn 82p for every £1 earned by a man, effectively forcing women to work for free 57 days a year.
"Let's not over celebrate the fact it is still 19%," Swinson says. "We want to be in a position where it doesn't exist at all – my goodness we need to make sure it comes down even more quickly."
The Liberal Democrat manifesto outlines that companies with more than 250 employees will be required to publish their gender pay gap, one of the measures Swinson says will make all the difference. "I think it will have a really transformational effect, it will open up and shine a light on this issue."
"I think that's the thing, it's not always evil, intentional discrimination, although there are obviously some dinosaur employers that do work like that," Swinson continues.
"But often it is a combination of different factors about historical pay levels, about how men and women negotiated for pay rises, and therefore we need companies to actually look at the information and ask themselves why there is a difference. That is hugely important to erode that pay gap."
As a minister whose responsibilities include parental leave, she is a great advocate of sharing care duties to allow more women in the workplace. Last year, Swinson took maternity leave for six months to have her first child with her husband Lib Dem MP Duncan Hames. Expanding shared parental leave – with a "use it or lose it" month for dads – is another major Lib Dem pledge.
"As long as women are doing the majority of the caring responsibilities as well as then be involved in the workplace and take on other roles, then it becomes a mission impossible," Swinson says. "If we can move to a system where domestic responsibilities are more genuinely shared by men and women, then that is one of the best ways of unlocking more gender equality in the first place."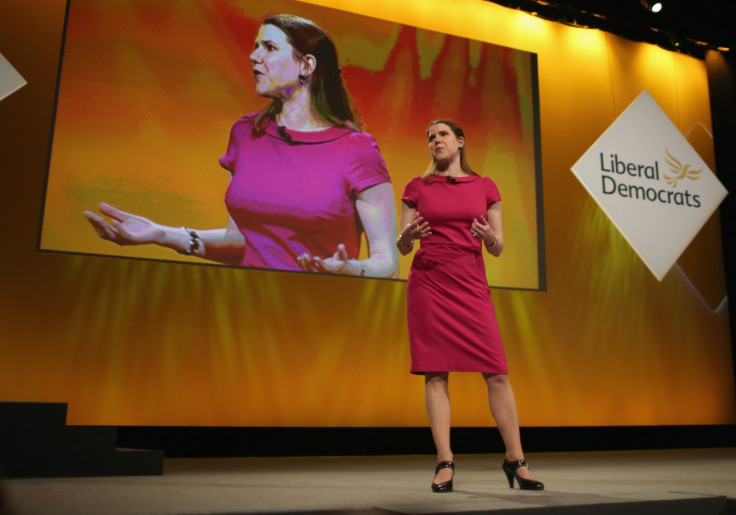 Violence against women
Part of the problem with shared parental leave, while great in concept, is trying to shift 1950s attitudes to childcare. According to a survey of 1,000 employed men and women by the jobs website Glassdoor, only a quarter of men agreed parents should split leave evenly. Just 10% said they would take the maximum leave. Changing societal views on what has traditionally been a "woman's issue" is the problem, as is the case with addressing violence against women and girls.
"The number one thing I think we need to recognise is the context in which violence in society is pervasive," Swinson says. There have been moves in the right direction since 2010; the coalition tightened laws against domestic abuse and strengthened legislation on stalking and harassment. But to truly get to the heart of the problem, we need to change attitudes towards women.
"There is a wider cultural issue, as shown by the Everyday Sexism project, where girls are harassed as they walk down the street, which creates an environment where violence is allowed to flourish," Swinson says. "We need to work with educators and the media to address this everyday environment of harassment and casual sexism."
One of the key things she believes in is age-appropriate compulsory sex and relationships education, something which the Tories have previously rejected. "One of the key things is about what we do at an educational level, particularly about things such as consent in sexual relationships," she says, firmly. "We need to ensure this is taught properly in every school."
Funding cuts to vital women's services have led to a crisis in the national network of refuges and other centres for victims of violence. Women's Aid recently revealed refuges were forced to turn away up to 20,000 women in the last year, leaving women to face danger – and potentially death – in their own homes, or to live on the streets.
"Support needs to be in place for violence and abuse," Swinson says. "While we have put in place extra crisis centres, the key thing we need is national funding, so our network of refuges aren't just reliant on local funding."