Tampon tax, violence and the pay gap: How do the political parties score on women's issues?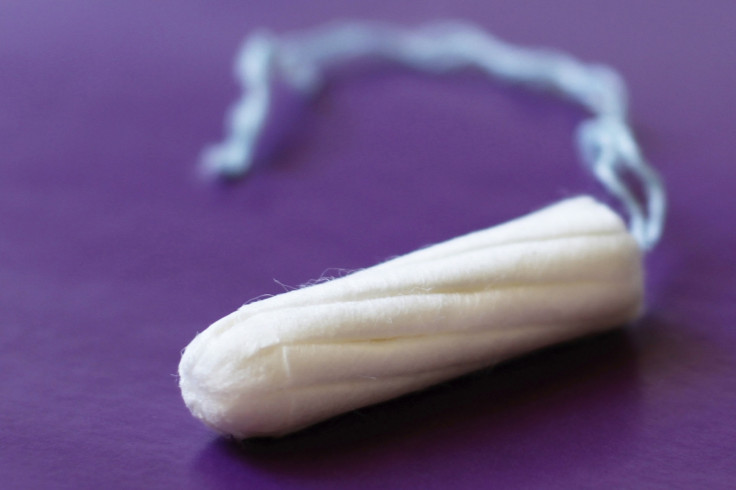 Ukip has revealed it wants to scrap the so-called "tampon tax" on sanitary products, which are classed as "non-essential luxury items" and therefore subject to VAT, by leaving the European Union if they win the general election.
The Eurosceptic party's announcement came hours before an all-women live election debate on 9 April, which will see three senior female politicians go head-to-head over a range of election issues.
Conservative education secretary Nicky Morgan, deputy Labour leader Harriet Harman and Liberal Democrat crime prevention minister Lynne Featherstone will all take part in the clash on LBC radio at 7pm. Ukip deputy chair Suzanne Evans was due to take part but announced on Twitter that she had pulled out due to illness.
Ahead of the clash, IBTimes UK looks at where the four parties stand on tackling violence against women, closing the gender pay gap, and improving female political representation and childcare, before scoring each one on how they have fared on these issues over the past five years.
Conservatives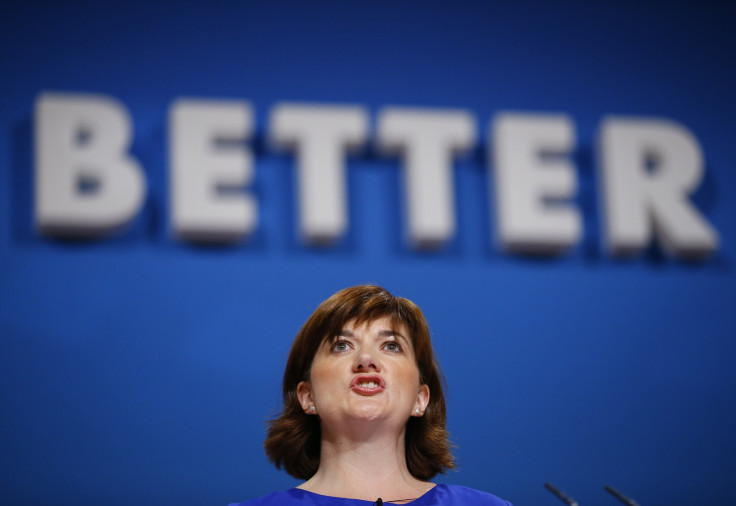 The criminalisation of revenge pornography in 2014 was a major step forward in tackling violence against women, as was the Tories' greater focus on preventative work in schools and improved training for police and front-line professionals dealing with violence. Towards the end of that year, Morgan publicly backed a factsheet on violence against women and girls produced by End Violence Against Women Coalition.
Although there has been some progress in support for women's refuges across the country, including a £10m ($15m) fund by the coalition, calls to ring fence funding nationally have largely been ignored as specialist women's services continue to face closure over local funding cuts.
In terms of childcare, David Cameron's party has pledged to increase the tax-free childcare scheme from £1,200 to £2,000-a-year per child, while extending it from all under-sevens to all children under 12.
But - and a big but - tax cuts have disproportionately benefited men in general. An analysis by the House of Commons Library found women were hard hit by the chancellor's tax and benefit strategy since 2010 – which has raised a net £3.047bn (21%) from men and £11.628bn (79%) from women.
Under the coalition, the gap between men and women's earning fell to its lowest level – but men still earn 17.5% more than women on average per hour, meaning women earn 82p for every £1 earned by a man. Female political representation has also taken a hit, with just 48 women MPs out of 256 in total.
Score: 4/10
Labour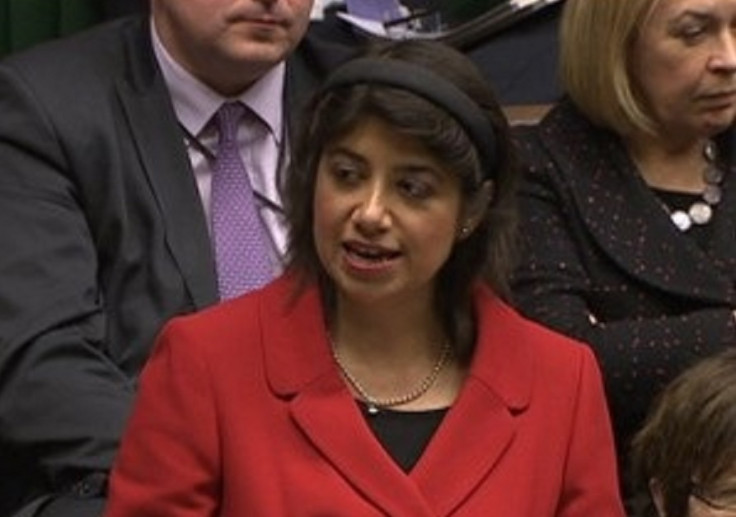 Labour appointed the first MP to tackle violence against women, Seema Malhotra, as well as a new commissioner for domestic and sexual violence. New national standards for policing to drive up performance across the board were introduced by the party, who have backed the introduction of compulsory sex and relationship education in all state-funded schools.
Under Labour's plans to extend free childcare from 15 to 25 hours a week, more than 100,000 mothers would be helped back to work, according to the House of Commons Library. The party has also called for widespread pay transparency across Britain, proposing legislation that would make it compulsory for big companies to publish the average difference between the pay of male and female employees.
Female political representation – while still dire across all parties – is also a key concern for Labour, which has more female MPs than all the other parties put together (although only 33% of the party's MPs are women). Labour is currently the only party to employ all-women shortlists, which remains a divisive issue within the party.
But there have been issues with some of the party's campaigns for women. The magenta "Women to Women" campaign bus was criticised as patronising when it was launched in February, in an attempt to whip-up female support "around the kitchen table" and end the deficit of women voters.
Score: 6/10
Liberal Democrats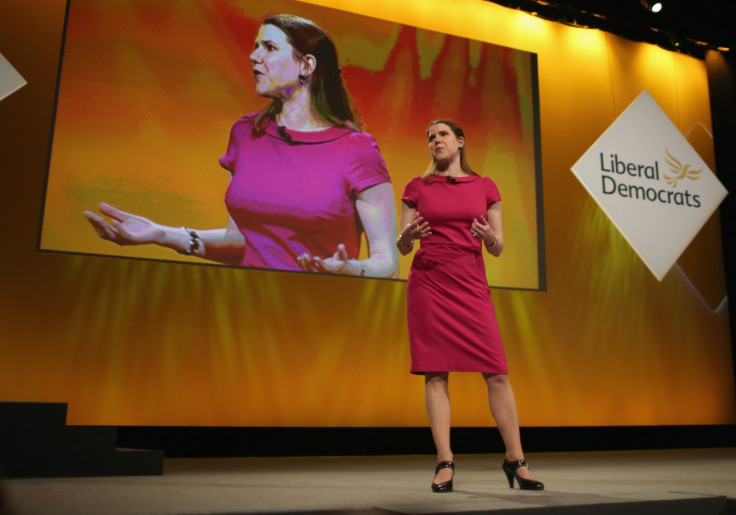 The Lib Dems have made a series of positive moves towards addressing violence against women, including allocating £28m to support victims of rape and domestic violence. The party has pledged to protect funding to women's refuges and rape crisis centres with national sources of funding. For the first time, police were given powers to tackle stalking by making it a criminal offence.
The party has pledged to extend the existing entitlement of 15 hours a week of free childcare to all two-year-olds, with the same amount of childcare going to all children aged between nine months and two years whose parents work.
In terms of women in politics, the Lib Dems have been unsuccessful in promoting gender equality in Parliament, with just seven women among 56 MPs - none of whom were given a position in the Cabinet during the coalition.
Leader Nick Clegg decided not to reshuffle his all-male team before the general election to finally promote a woman. The Lib Dem minister for women and equalities, Jo Swinson, has publicly spoken out against her party's poor record for electing women but said in the Spring Conference speech that strong female candidates will win in 2015.
Finally, the Lib Dems refused to remove VAT from sanitary products, which, unlike helicopters and marshmallow teacakes, are classified as "non-essential luxury items".
Score: 5/10
Ukip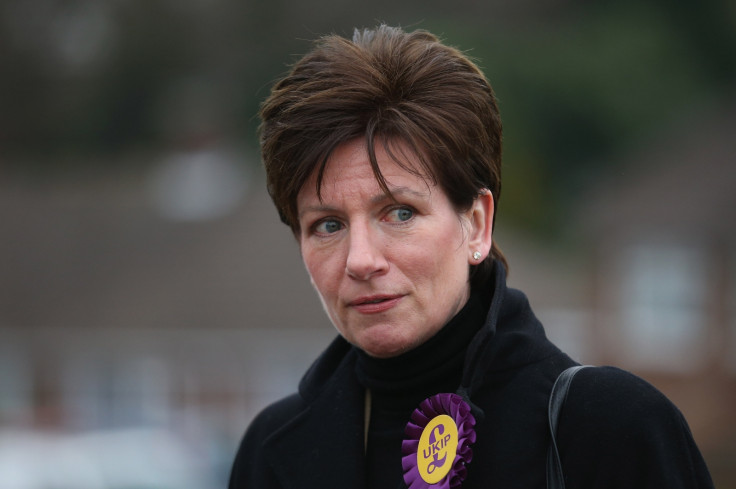 Unveiling its manifesto on 9 April, the UK Independence Party has announced it wants to scrap the tampon tax by removing VAT on sanitary products - which it will do by leaving the European Union.
Diane James, the MEP for South East England, said the party was committed to keeping maternity and paternity leave, increasing levels of free childcare and addressing the problem of female genital mutilation – calling it an "accepted cultural practice for some of our ethnic compatriots".
Although the party wants to bring in a new minister to champion the rights of Armed Forces veterans, Ukip has said it will not have a minister for women and equalities, as confirmed by MEP Janice Atkinson. It also plans to limit future child benefit to just the first two children in a family.
Patrick O'Flynn, the party's economics spokesperson, said while revealing the manifesto that the party still has a problem with men in the party sometimes displaying "chauvinism" and "boorishness" – which could put off female voters.
The party has come under fire for several remarks, including leader Nigel Farage's suggestion that women could "perhaps sit in a corner" when breastfeeding. Godfrey Bloom, the party's former defence spokesperson, was kicked out for jokingly referring to a room full of women as "sluts".
Score: 1/10
© Copyright IBTimes 2023. All rights reserved.