The Libertarian Party vice presidential nominee Bill Weld has defended the Democratic presidential nominee Hillary Clinton and said that he is "vouching" for her.
The former Massachusetts governor and Justice Department official, in an interview to MSNBC's Rachel Maddow on Tuesday (1 November), said that he disagreed with FBI director James Comey's decision to publicly announce that the agency was looking into Clinton emails days before the election.
"Well I'm here vouching for Mrs. Clinton," he said, "and I think it's high time somebody did, and I'm doing it based on my personal experience with her. I think she deserves to have people vouch for her other than members of the Democratic National Committee, so I'm here to do that."
When Maddow asked him about a press release from the Libertarian party that blasted Clinton over the latest FBI revelation he said: "We keep talking them through. I talk with Gary every other day. We're on different coasts usually, but we keep in touch. And yeah, no, I do not agree with that release." Weld indicated that voters in swing states, who don't want to back the Libertarian ticket, should vote for Clinton.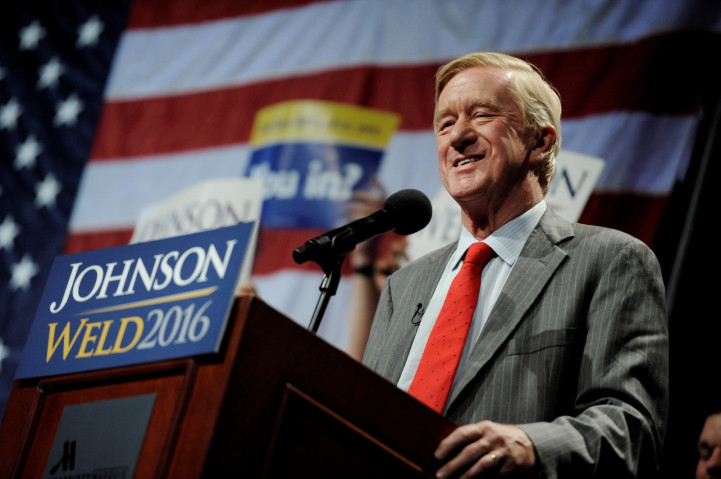 He added saying "I've known her for 40 years," he said. "I've worked with her, I know her well professionally, I know her well personally. I know her to be a person of high moral character, a reliable person, an honest person — however so much Mr. Trump may rant and rave to the contrary."
According to CNN, during the the interview, Weld said that their third party bid was likely not to end in a victory "in the real world". He said his party had a chance in the beginning of the race, but "not getting in the debates really foreclosed that option."