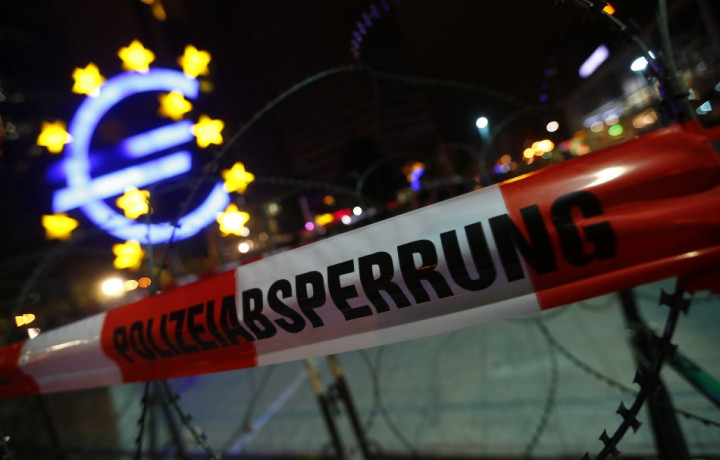 The European Commission revealed it is looking to settle with the banks that are currently under investigation, for suspected manipulation of the world's most important interbank lending rates, by the end of this year.
EU Competition Commissioner Joaquin Almunia announced in press conference that authorities are looking to settle as quickly as possible, which will entail lower fines in return for admission of wrongdoing
"We are trying to follow the Article 9 route. We hope we are ready to adopt a decision towards the end of the year," said Almunia after announcing that European Union regulators have charged 13 banks and two financial data companies with breaching EU antitrust rules.
Libor valuations directly influence the value of trillions of dollars of financial deals between banks and other institutions.
Barclays was the first to settle with UK and US authorities in June 2012 for £290m (€341m, $448m) for try to rig Libor.
Nearly six months later and UBS agreed a record $1.5bn fine with US, UK and Swiss authorities for its role in manipulating a number of key benchmark interbank lending rates.
It also admitted to one count of wire fraud relating to rigging rates in Yen.
In February 2013, RBS became the third major bank to settle with the Commodity Futures Trading Commission (CFTC), Department of Justice and Financial Services Authority for £390m for civil and criminal charges.
The CFTC charged the bank with false reporting, manipulation and attempted manipulation of the interbank lending rate that was denominated in yen and Swiss francs between 2006 and 2010.
Crucially, a RBS subsidary, RBS Securities Japan Limited, also pleaded guilty to one criminal charge of wire fraud.
However European authorities, as well as dozens of regulators across the globe, are investigating a raft of banks for suspected rigging on Libor.
In tandem, regulators are trying to forge new plans to set, supervise and govern Libor and other interbank lending rates, in order to prevent another large scale scandal.
Britain's Financial Conduct Authority has published a report on Libor reform.
Last month, the Financial Stability Board, the watchdog charged by the world's top economies to coordinate regulation after the financial crisis, is setting up a taskforce to create a blueprint for reforming Libor.