Libya Asks United Nations Security Council to Protect Oil and Airports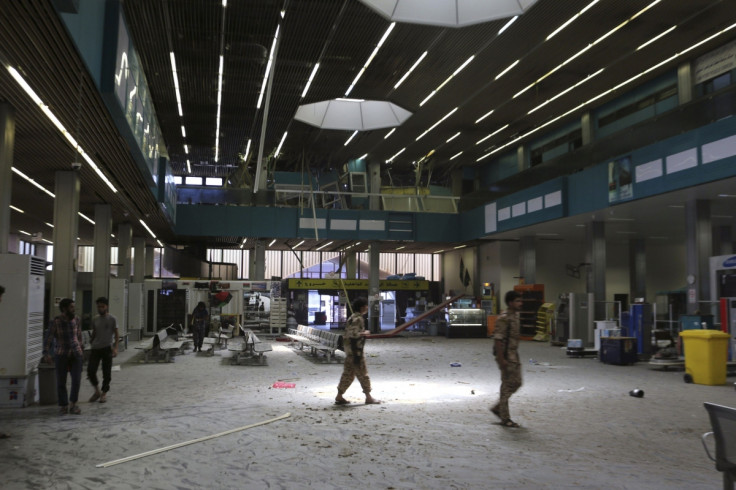 Libya has called on the United Nations Security Council for assistance in protecting oil facilities and airports in the country as the North African state seeks to regain a sense of order and normality.
The oil-rich country has suffered three years of political, social and economic turmoil in the wake of the ouster of Muammar Qaddafi.
Rival militias have fought a bloody battle at Tripoli International airport this week, shelling the terminal buildings and preventing all flights for five days.
Heavily armed militants have easily captured and controlled key facilities throughout the country over the past few years and Libya's Foreign Minister Mohamed Abdelaziz warned the council that his government may soon be beyond help and that urgent action is required.
He urged the council "to take the case of Libya seriously before it's too late," admitting the central government is not able to rein in the myriad militias.
"Lack of protection of oil fields and the ports through which we export our oil remain to be a serious problem," he told the council. The government has lost out on $30bn in revenues since losing control of the ports, he added.
"We are not asking for military intervention to protect the oil but we need teams – experts, trained people – to work with Libyans... so the Libyans can learn how to protect these strategic sites," he said.
"The Libyans themselves are not trained to the level that they are capable of ensuring the protection of those sites," he told the council.
"We're calling for stabilisation and institution building initiative on the part of the Security Council."
"Should Libya become the failed state, kidnapped by radical groups and warlords, the consequences will be far reaching and perhaps could be beyond control," he said.
Separatist rebels seized and occupied four major oil export ports in 2013. The militants have since returned the ports to the government but the country's exports were badly hit by the oil blockade.
Libya's oil capacity before the blockade was around 1.4 million barrels per day, but that has plunged in recent months. The OPEC member's production has recovered to around 600,000 barrels per day but remains far from achieving full capacity.
The petroleum sector accounts for almost all of Libya's export earnings and more than half of the country's gross domestic product.
© Copyright IBTimes 2023. All rights reserved.