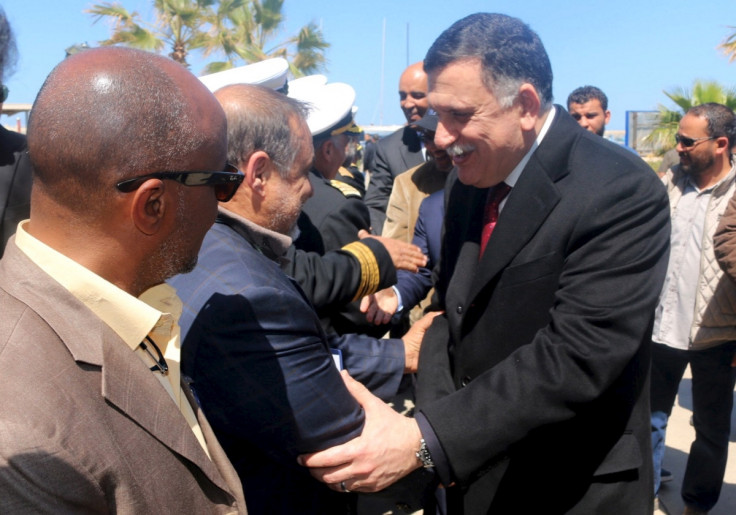 Members of the UN-backed unity government of Libya led by prime minister-designate Fayez Sarraj have arrived in Tripoli by ship challenging the air blockade imposed by a rival administration. The presence of Sarraj and six other members of the presidency council has raised the possibility of further clashes, with the competing factions already starting to call the bluff on each other.
Sporadic gunfight erupted in the Libyan capital soon after the arrival of Sarraj, who leads what is formally known as the Government of National Accord. In a hastily arranged press conference, Sarraj, eager to stamp his authority, assured he would broker a nationwide ceasefire with rival factions. He also said his government would take on the Islamic State (IS) in Libya with the help of foreign forces.
"We will work for a ceasefire across Libya, for national reconciliation and the return of displaced people, and we will seek to confront Islamic State," Sarraj said in the brief address.
Tripoli has so far been controlled by another self-declared government and armed groups that back that administration. Led by Khalifa al-Ghwail, the so-called prime minister of the unrecognised government, the faction declared a state of emergency in Tripoli anticipating the arrival of unity government forces. Several key highways were also blocked.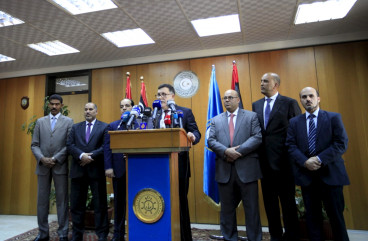 In a televised address, al-Ghwail thundered: "Those who entered illegally and secretly must surrender or turn back. We won't leave Tripoli as long as we are not sure of the fate of our homeland."
Unidentified gunmen stormed a television station in Tripoli taking it off air. It is unclear where the gunmen's loyalties lie.
There have been two rival parallel governments active in the war-torn Libya — one based in Tripoli while the other operates from the eastern city of Tobruk. Both have been attempting to capitalise on the power vacuum left by the eviction of former dictator Muammar Gaddafi five years ago.