Shy Tories not to blame for failures of pre-general election opinion polls that misled UK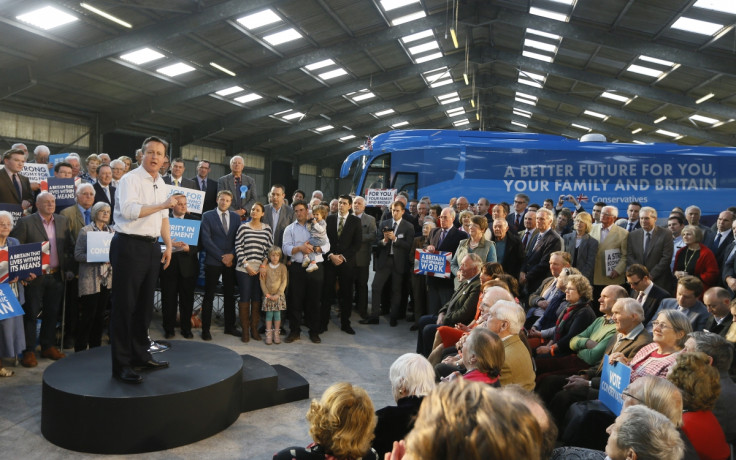 Secret Conservative voters or "shy Tories" were not to blame for opinion pollsters' failure to predict a victory for David Cameron's party at the 2015 general election, an inquiry has found. The investigation, chaired by University of Southampton's Professor Patrick Sturgis, ruled out deliberate misreporting as a cause behind the polling inaccuracies.
"The widely held view...is difficult to reconcile with the results of the re-contact surveys carried out by the pollsters and with the two random surveys undertaken after the election. We reject deliberate misreporting as a contributory factor in the polling miss," Sturgis declared.
But the probe found the primary cause for the failure of the polls was the unrepresentativeness in the composition of survey samples.
The investigation, published by the British Polling Council (BPC) and the Market Research Society, claimed the methods of sample recruitment used by the polling firms resulted in "systematic over-representation" of Labour voters and under-representation of Conservative ones.
Sturgis has made a number of recommendations for BPC members to take into consideration ahead of the 2020 general election. The proposals include reviewing existing methods for determining turnout probabilities.
"Too much reliance is currently placed on self-report questions which require respondents to rate how likely they are to vote, with no strong rationale for allocating a turnout probability to the answer choices," the report warned.
The in-depth study comes almost a year after journalists and politicians of all stripes were stunned by the exit poll results released on the night of 7 May. Former Liberal Democrat leader Lord Paddy Ashdown even promised to eat his own hat on live TV if the figures were accurate.
The pre-election opinion polls had Labour and the Conservatives neck-and-neck, with pundits predicting another hung parliament. But the British electorate woke on the morning of 8 May to find Cameron had secured a shock majority, with Labour losing 26 seats and the Liberal Democrats devastated with just eight MPs left standing.
A poll from SurveyMoneky was the only published study to estimate the lead for the Tories correctly. However, the firm's vote shares for the Conservatives and Labour were too low. The UK's polling industry has since searched for answers, with Sturgis' investigation published around five weeks before the local and assembly elections across the UK on 5 May.
© Copyright IBTimes 2023. All rights reserved.