Coastguards in Libya intercepted boats carrying 850 migrants on Sunday (22 May) as they were trying to sail into Europe. Those on the vessels include 79 women of whom 11 are pregnant.
A spokesman for the coastguards said the migrants, who hail from different African countries, were travelling in seven inflatable boats. They were intercepted near Sabratha, west of Libyan capital Tripoli.
More from IBTimes UK
So far in 2016, the growing migrant crisis has forced over 30,000 asylum-seekers to cross Libya to reach Italy. Libya, owing to its lawlessness, has emerged as a favourite among human traffickers who are taking advantage of the plight of the displaced people and sneaking them into Europe in exchange for money.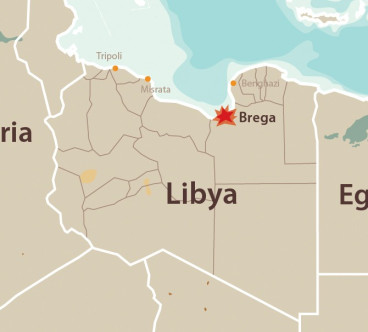 People trying to flee conflict-hit countries have been taking all sorts of risks to reach safer territories, but many have lost their lives doing so. It is now feared that with the onset of better weather conditions in Libya, many migrants could opt for the dangerous 300 km route through the island of Lampedusa in Italy.
Libya has already warned the European Union that it does not have enough resources to control the flow of migrants trying to enter Europe. The country has even accused the EU of failing to deliver on its promises of providing help to deal with the issue. Earlier in May, a British parliamentary report revealed that the EU's naval mission to control human smugglers off the Libyan coast could not solve its purpose, the BBC noted, adding that the report claimed that the mission only managed to force the smugglers to change routes.