Mustafa Amine Badreddine, a high-ranking Hezbollah military commander, was killed in an explosion in the Syrian capital, Damascus earlier this week. His death is a significant blow to the Lebanese group as Badreddine had reportedly been heading up all Hezbollah military operations in Syria for the past five years.
Badreddine was killed on the evening of Tuesday, 10 May, and his death was announced yesterday. Initial media reports placed the blame at the feet of Hezbollah's top enemy, Israel. A statement from Hezbollah said: "Investigations have showed that the explosion, which targeted one of our bases near Damascus International Airport, and which led to the martyrdom of commander Mustafa Badreddine, was the result of artillery bombardment carried out by takfiri groups in the area." (A declaration that someone is an unbeliever and no longer Muslim.)
Who was Mustafa Amine Badreddine?
Badreddine was born in 1961, in a southern suburb of the Lebanese capital, Beirut. Not much is known about his early life, but a statement from Hezbollah in the aftermath of Badreddine's death said that he "took part in most of the operations of the Islamic resistance since 1982" and described him as a "great jihadi leader".
Badreddine succeeded his brother-in-law and cousin, Imad Mughniyeh, who was killed in a car bombing in the Syrian capital in 2008. Mughniyeh had been described as Badreddine's "teacher in terrorism" and their operational partnership began as early as 1983 "when they served as master planner and explosives expert, respectively, in the US Marine barracks bombing in Lebanon". The bombing killed 241 people.
The senior Hezbollah figure was also sentenced to death by a Kuwaiti court for his role in the 1983 bombings which targeted the French and US embassies in the country. Badreddine managed to escape after Saddam Hussein's army invaded its southern neighbour in 1990.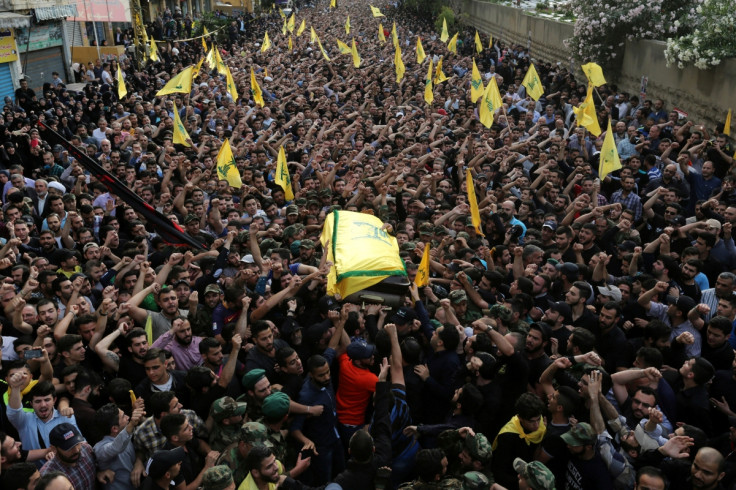 Badreddine would go on to gain further notoriety after he was accused of masterminding the assassination of former Lebanese Prime Minister Rafiq Hariri in 2005. Aside from Hariri, 21 others were killed in the massive car bombing and Badreddine was indicted by the UN-backed Special Tribunal for Lebanon.
Speaking to Al Jazeera, Mathew Levitt, senior fellow at the Washington Institute, described Badreddine's death as "a pretty significant blow to Hezbollah". Speaking after the militant commander's death, Hezbollah said: "He said months ago that he would not return from Syria except as a martyr or carrying the flag of victory.
"He is the great jihadi leader Mustafa Badreddine, and he has returned today a martyr.
"The information gleaned from the initial investigation is that a major explosion targeted one of our centres near Damascus international airport, which led to the martyrdom of Sayyid Zul Fikar (a nom de guerre for Badreddine) and the injuries of others."
The group added that an investigation into his death will "determine the nature of the explosion and its causes, whether it was due to an air or missile or artillery strike and we will announce the results of the investigation soon".