Life-extending ovarian cancer drug approved by European Union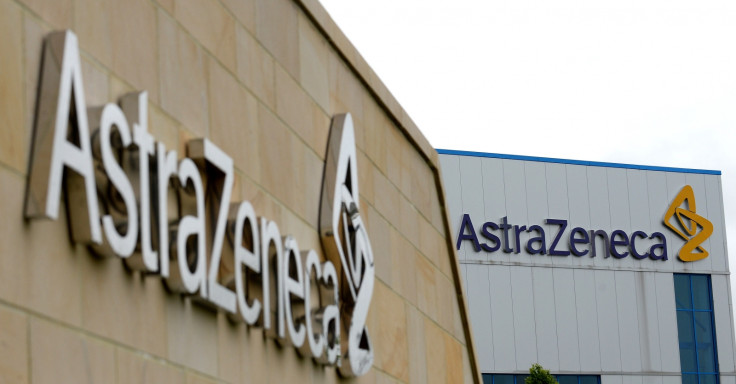 A "first-in-class" treatment for ovarian cancer has been approved in the European Union.
AstraZeneca's Lynparza, or olaparib, is the first therapy to be approved for the maintenance treatment of women with advanced BRCA-mutated ovarian cancer.
It will be given to women with "high grade serous epithelial ovarian, fallopian tube, or primary peritoneal cancer who are in complete response or partial response to platinum-based chemotherapy".
The drug is an inhibitor that exploits tumour DNA repair pathway deficiencies to kill cancer cells.
Ovarian cancer is one of the most deadly forms of the disease, with just 35% of women surviving for 10 years or more. In 2012, 4,271 women died from the disease. Up to 15% of ovarian cancer patients have a BRCA mutation.
One of the main problems in treating ovarian cancer is late detection. Most cases only become symptomatic when the cancer has developed to the later stages.
John Green, chair of the European Network of Gynaecological Cancer Advocacy Groups, said: "This is a devastating disease which has a profound impact on patients and their families. Women with a BRCA mutation are especially at risk and there has been a significant need for new treatment options with novel modes of action.
"The development of a targeted treatment like Lynparza is an excellent example of pioneering research being translated into a treatment that has the potential to transform the lives of patients."
Ovarian cancer symptoms
---
Early stage ovarian cancer
Pain in the lower abdomen or side
Bloated, full feeling in the abdomen
Stage 2 and 3 ovarian cancer
Irregular periods or vaginal bleeding after menopause
Lower tummy (abdominal) pain
Back pain
Passing urine more often than usual
Constipation
Pain during sex
A swollen abdomen
Feeling of fullness or loss of appetite
Stage 4 ovarian cancer
Loss of appetite or a feeling of fullness in the abdomen
Feeling or being sick
Constipation
Tiredness
Shortness of breath
Noticeable swelling of the abdomen
The decision by the European Commission will mean the drug is now applicable in all 28 EU member states, as well as Norway, Iceland and Liechtenstein.
The approval follows a study that showed olaparib significantly prolobged progression free survival compared with a placebo in patients with BRCA-mutated ovarian cancer. Women who took the drug survived for almost three times longer.
Briggs Morrison, executive vice president of AstraZeneca, said: "We are delighted to be able to bring this much needed treatment to patients with BRCA-mutated ovarian cancer whose options are currently very limited. Today's approval marks a significant milestone in the development of the next generation of targeted medicines.
"We are committed to bringing new treatments to the patients who need them most and today's news marks only the first of what we hope will be a number of indications in which Lynparza has the potential to transform the lives of cancer patients, including those with breast, pancreatic and gastric cancers."
Steve Jackson, from the University of Cambridge, who's work established the basis for olaparib, said: "It is wonderful to learn that olaparib is set to become a licensed drug and will therefore soon become available to advanced ovarian cancer sufferers. I also look forward to learning the results of ongoing trials exploring olaparib's potential for the treatment of other cancers."
© Copyright IBTimes 2023. All rights reserved.