Emilia Clarke is renowned for her luscious brunette locks off-screen when not playing the white-blonde Daenerys Targaryen in HBO's Game of Thrones, but the actress has been inspired by her character's ethereal looks.
The 30-year-old London-born star surprised her Instagram fans with her latest selfie showing her transformed look of peroxide hair in a short style, resembling Katy Perry's latest look more than her usual typical glamour.
Peering into the camera with a wink and a huge smile, Clarke looked ecstatic with the result of her new hair style. She excitedly captioned the shot: "AAAAHHHHHHH SHHHHIIIII******
I done did it.
"Mother of dragons meet Emilia. Emilia meet mother of dragons. If you squint just so you might never know. ⚡️ All hail to the magnificence of @kevalexanderhairand @candicebanks74 the genius creators of 'KHALEESI WIG' (and not forgetting all the hair on game of thrones for 8 glorious years) for at long last making this magical moment a reality. ❤️
#khaleesikicksoff #gameofthrones #cominghomeneverfeltsogood", she continued.
Some of her 13.5m followers were quick to respond to the changed hairdo, with one person telling her: "Love it!!!!!! Looks gorgeous :-)" as another said: "Perfect example of life imitating art and vice versa. Look good Emilia_clarke."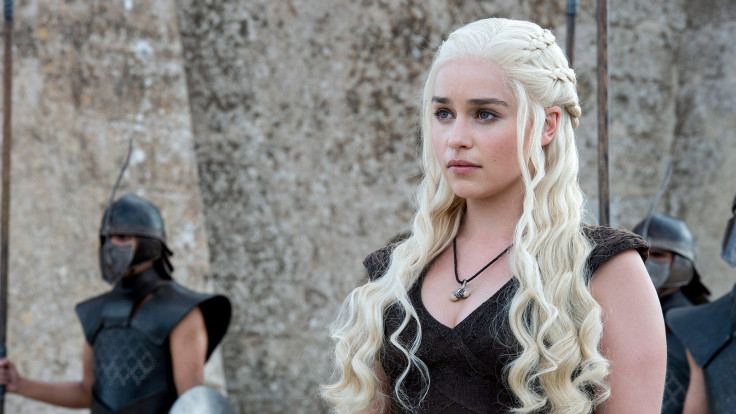 Others weren't too impressed with the change, with someone simply commenting: "Nooooooo!" while someone disagreed, writing: "Finally! I've been waiting for this to happen! ❣️"
Clarke has starred in GoT since 2011 but has been attached to future filming projects once the series comes to an end next year.
In November 2016, she was cast as the female lead in the Star Wars untitled Han Solo film set to be released on 25 May 2018. Her name is also linked to the films The Guns of August opposite Helena Bonham Carter, Set It Up opposite Glen Powell and Above Suspicion opposite Jack Huston.
Season 8 of Game of Thrones is reportedly set to start production in October and will premiere in late 2018 or early 2019.