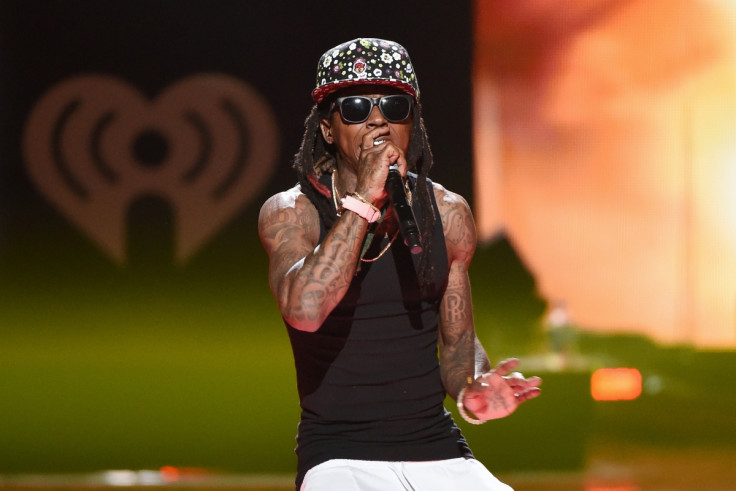 Rapper Lil Wayne was rushed to a waiting ambulance after his plane was reportedly forced to make an emergency landing in Nebraska, when the singer suffered a seizure travelling cross-country after a concert.
The rapper actually suffered two seizures while on board. He refused medical treatment after the first landing, but his private jet circled back around for a second time in Omaha after he quickly suffered a second seizure, according to TMZ.
Lil Wayne — whose real name is Dwayne Michael Carter — was flying from Milwaukee, Wisconsin, where he had a concert, to California.
KETV-TV in Omaha reported that Lil Wayne was being treated at CHI Health Creighton University Medical Center. The hospital didn't comment on his condition.
However, Wayne's reps confirm that he did experience a "minor" seizure, though his recovery is underway.
"Under the guidance of his own doctors, he is now in stable condition and good spirits. He thanks his fans for their everlasting support, prayers and well wishes," a spokesman told Billboard.
This is the fourth high-profile seizure the rapper has suffered in the past four years, dating back to October 2012. Wayne admitted in 2013 that he's epileptic and has suffered seizures since childhood. He has said he is "prone to seizures," which can be brought on by stress, lack of rest and being overworked.
Wayne has said he stopped consuming lean — a recreational drink that contains prescription cough syrup — but he has since been seen drinking it.
Wayne's health problems have sparked speculation that he may have health issues he is not revealing, or could be grappling with serious substance abuse.
The emergency landing was an uncomfortable echo of Prince's emergency landing earlier this year , which was supposedly for treatment for the "flu." But, in recent months, it has come to light that the star was actually suffering from an overdose, according to sources, and was dead six days later from an opioid overdose.