Lille appear to have become a breeding ground for Premier League clubs in recent seasons with the likes of Gervinho, Yohan Cabaye and Eden Hazaard all joining English clubs.
All three players joined top six sides and have gone on to have varying degrees of success with Cabaye and Hazard making plenty of headlines with their superb performances, while Gervinho is beginning to prove his worth after a difficult start to life at Arsenal.
The latest player from Lille to have caught the eye of two top English clubs in Lucas Digne. The 19-year-old has made just 21 appearances in the first team but is already being viewed as a potential star of the future.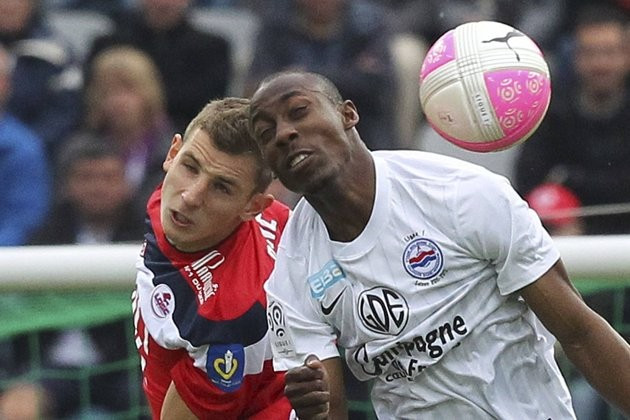 The Daily Mail has reported how Manchester United and Chelsea both sent scouts to watch the left-back in action during the 2-0 loss to Rennes last Friday.
Manchester United have already signed Alexander Buttner, 23, to challenge Patrice Evra at left-back, but it seems Sir Alex Ferguson may well be interested in an even younger option in Digne.
The defender has represented France from Under16 level and last season graduated to the Under-19 side where he has made 12 appearances and scored one goal.
He signed his first professional contract with Lille back in July 2010 and last season went on to make some 16 league appearances and he earned rave reviews for his impressive performances.
Chelsea appear to have paid close attention to the progress of Digne having spent much of last season watching Hazard in action for Lille. The two often combined down the left flank and it seems they are keen to see how the defender develops.
Ashley Cole is still the established left-back at Chelsea and they also have Ryan Bertrand starting to challenge, however, it seems they are also interested after scouts attended the game against Rennes.
Much like Lille right-back Mathieu Debuchy, who has also come through the Lille academy and has been linked with a move to the Premier League, Digne has begun this campaign as first choice and is out to prove his ability for the French side.
Digne is believed to be aware of thwe interest from Manchester United and Chelsea, but he has made it clear that he is happy to remain with Lille.
"It is pleasant to hear rumours of interest, but it doesn't disturb me," Digne told L'Equipe."Lille is the club of my heart, I am under contract until 2016, and I have no desire to leave.
"Everything is fine here and there is a real danger that if you want to leave too early it could burn you out."
Digne will certainly have plenty of admirers should he continue to progress and he could well end up becoming another player to swap Lille for the Premier League.