Lily Allen posts statement and reacts to tweets after carnival collapse: 'I'm a lightweight'
Smile singer passed out at Notting Hill event on Monday (29 August).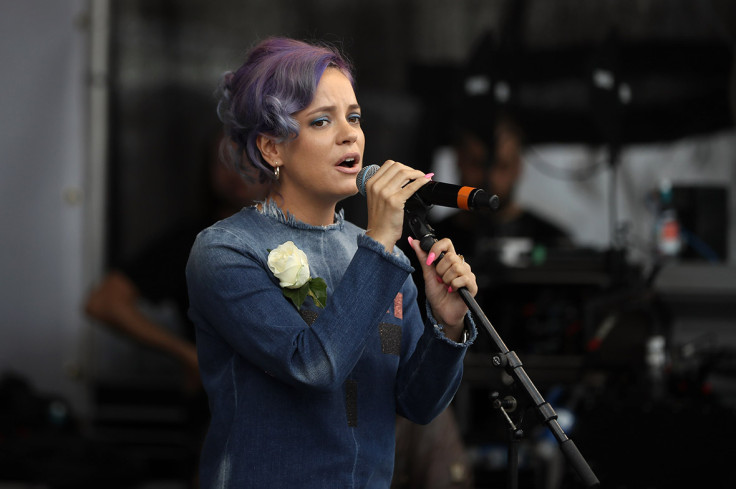 Lily Allen's collapse following an alleged 'drink and smoking binge' at Notting Hill Carnival over the weekend sparked uproar on social media, but the has singer released a statement claiming she is "absolutely fine."
The 31-year-old singer reportedly collapsed at the outdoor event in west London on Bank Holiday Monday (29 August) after a video emerged of her unconscious and being carried off on her boyfriend DJ Daniel London's shoulders.
She was pictured swigging on cider and Jack Daniels, along with a suspicious looking cigarette, before being spotted slouching by the stage where her lover Daniel and ex-boyfriend Seb Chew were performing. In disturbing scenes, she later vomited and was carried off stage unconscious after slumping to the ground.
An onlooker said: "It was horrifying to see her so out of control. She was like a sack of spuds on her lover's shoulder. This is a new low for her," reports The Sun.
The publication also claims that Allen 'embarked on a marathon booze session' at the event and that the drama unfolded on stage before her boyfriend and the crowd.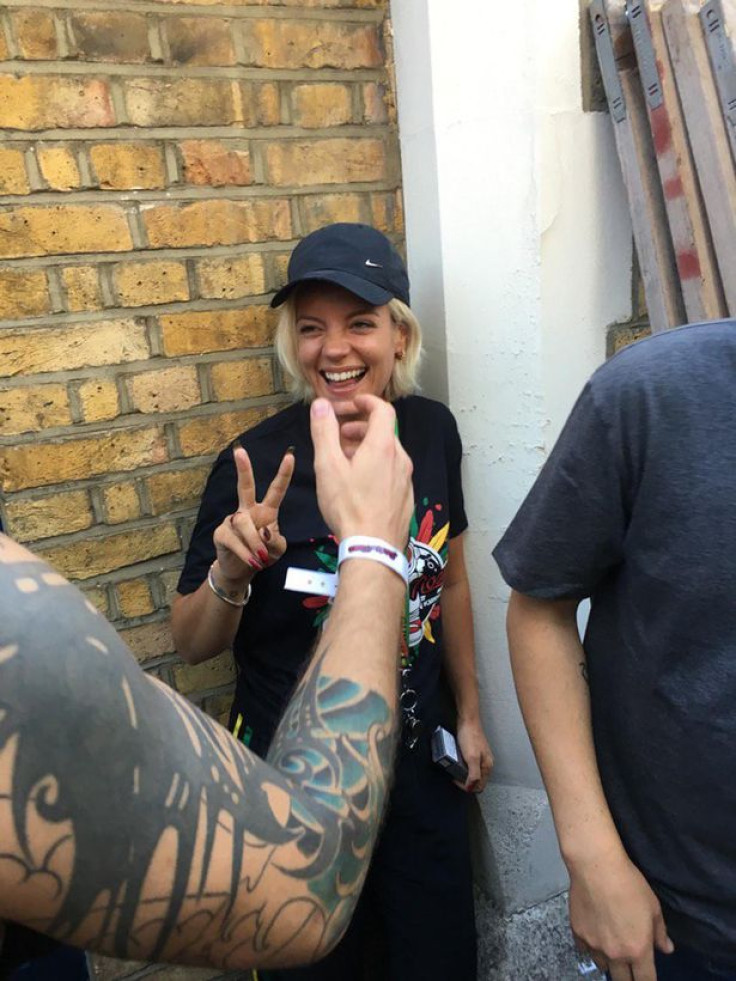 The video also shows Allen dancing with a whistle hanging round her neck while she wears a black Nike baseball cap, before she takes off her tracksuit top and starts drinking from a can of Strongbow cider. Shortly after, she was swigging a home-made cocktail from a milk bottle.
Following the online backlash, the Smile singer released a statement to her 5.86 Twitter followers:
Her name has since been trending on Twitter and she has replied to a slew of replies of both support and criticism, telling one user: "My role is to be unequivocally unashamedly my self".
More tweets:
© Copyright IBTimes 2023. All rights reserved.