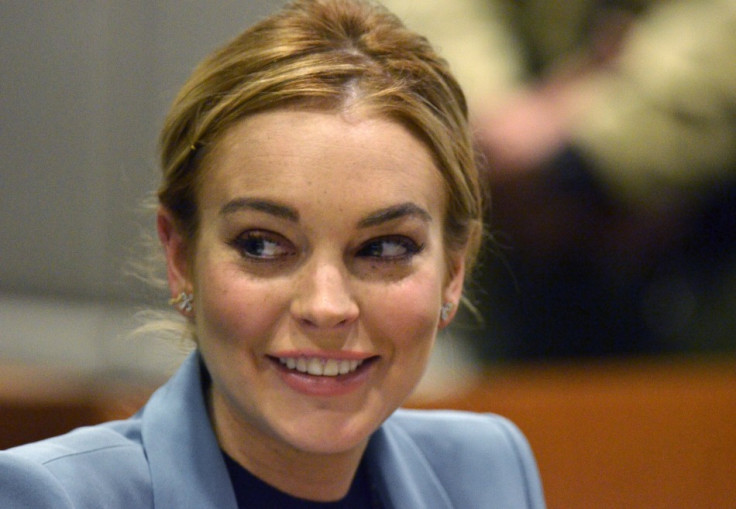 Controversial actress Lindsay Lohan was once again involved with law officials, after the Mean Girls star crashed her black Porsche into truck on the Pacific Coast Highway. The actress was released from the Santa Monica UCLA hospital two hours later, where she was treated for minor bleeding and bruises.
A representative said she was taken to the hospital for tests but later went back to shooting for a biopic on the life of late actress Elizabeth Taylor and her relationship with husband Richard Burton - Liz and Dick.
"Lindsay was involved in an automobile accident today on her way to the set," spokesman Steve Honig told the Daily Mail, adding, "She was brought to Santa Monica UCLA hospital as a precaution. She is fine and was released less than two hours later and is already headed back to the set to resume work. "
"Fortunately, no one was seriously injured in the accident," Honig added.
Police officials said neither Lindsay - who was driving the car - nor the driver of the other vehicle showed signs of being under the influence of alcohol after the collision.
"She was driving northbound ... and she collided with a large dump truck," Richard Lewis, Santa Monica Police Sergeant Richard Lewis said, "There were no injuries to the parties in the dump truck."
According to reports in TMZ, the Porsche was in bad shape with the windshields shattered and the bumper smashed.
"First and foremost, we're concerned about the wellbeing of Lindsay and anyone else who may have been involved in the accident," a spokesman for producers Lifetime told Mirror, adding, "Lindsay has been doing fantastic work on the set of Liz And Dick."
The 25 year old has been in a loop of mishaps in recent years and involved in a line of medical and legal issues. Lindsay made a comeback as host of NBC's Saturday Night Live Show and has since grabbed roles in films.