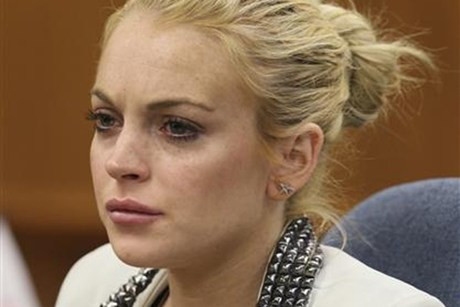 Lindsay Lohan has been released from hospital after being admitted for a suspected lung infection.
The 26-year-old actress was admitted to New York's Mount Sinai hospital after a weekend of hard partying, according to reports.
Friends claimed that Lohan had complained for weeks that she had "walking pneumonia".
She was discharged after doctors examined her and put on antibiotics.
The Mean Girls star told the New York Post: "I have been really sick with pneumonia but I have been working.
"I have been shooting Scary Movie with Charlie Sheen. I got sick again, but I am all right."
Lohan, who is a smoker, has suffered from bronchial asthma since she was a child.
Her spokesman Steve Honig said that the latest medical drama was related to her asthma but insisted she was recovering.
He said: "Lindsay was treated and released, and is doing fine."
Lohan's hospital dash comes just days after she was arrested for an alleged hit-and-run outside a nightclub.